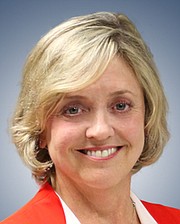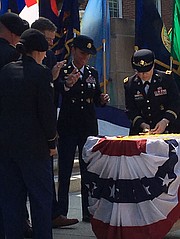 It is easy to take for granted the beauty of the Potomac, the stunning mansions of George Washington and George Mason as we go about our daily lives in the Mount Vernon District. An area where you can still see grazing horses and Metro stops, the mighty garrisons of Fort Belvoir and quaint shops. We live and work on an iconic Route 1 that served as the main destination corridor from Maine to the Florida Keys for generations. Our area provides an opportunity to drive by the White House on a Saturday afternoon and see one of our many professional sports teams play the next day.
The Mount Vernon area provides the historic backdrop for our rich history, a country struggling to be born; with the hopeful belief that this nation would become and remain a place where the people would never again be subject to the whims of a ruling class.
Mount Vernon still holds the charm of sleepy neighborhoods, flowering trees and Friday night football games. Yet, it is a short drive away from a brand new outlet mall and a state of the art MGM Hotel and Casino. You can see a world renowned art collection, the skeletal remains of T-Rex, the amazing accomplishments of the space program,and drive by the beautiful monuments of Lincoln, Jefferson, and Washington and be home that evening grilling on your patio for dinner. Some of the best and most renowned restaurants in the country are at our choosing. A major international airport is in our backyard with two others close by.
On any given day, you can look to the Potomac and see sail boats, dinner cruises, sightseeing tours, fisherman and yes even ocean liners. The rich history of our neighboring Old Town Alexandria dates back to the 1600s with the remaining vestiges of the cultural and economic signs of an old seaport town.
We have a vibrant business community, an active Chamber of Commerce, involved neighborhood citizen groups, a diverse offering of churches, private schools, and a devoted network of nonprofits who work diligently to make sure those in need receive a helping hand. We are making great progress in improving our transportation infrastructure so that living in beautiful Mount Vernon may be a reality for those who find work in our neighboring economic areas.
The Mount Vernon area is a wonderful place to live and raise children, where the opportunities for education, service and entertainment abound.
Gandee is the owner, along with her husband Greg, of ServiceMaster NCR located right off the Route 1 corridor in Alexandria. She also serves as the chairman of the Mount Vernon-Lee Chamber of Commerce.