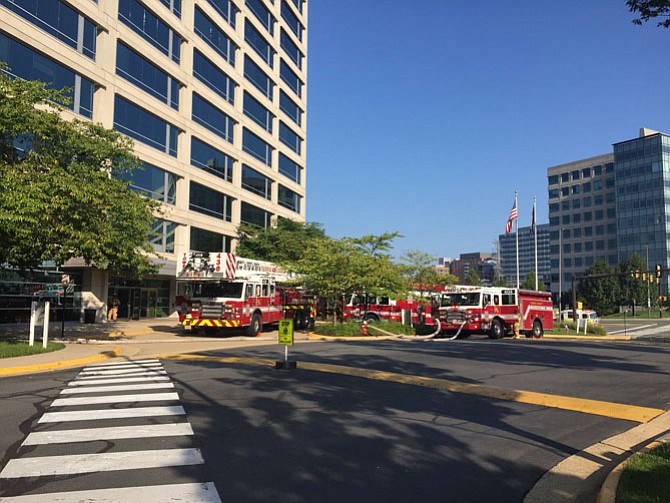 Reston — Firefighters were dispatched for a fire alarm in a high rise building in the 12000 block of Sunset Hills Road in Reston on Sunday, Aug. 20, at approximately 7:51 a.m., according to the Fairfax County Fire and Rescue Department.
The building was occupied by approximately 20 employees at the time of the fire. All occupants safely evacuated the building, according to the department.
No smoke or fire was evident from the outside of the 12-story, commercial high rise building. Crews proceeded to the eleventh floor where they discovered a significant amount of smoke, according to the department.
Firefighters quickly discovered the fire, which was mostly extinguished by one fire sprinkler. The remaining fire was quickly extinguished and contained to the eleventh floor, according to the department.
Investigators determined that the fire was accidental in nature and started on the eleventh floor at a set of four clustered cubicle workspaces. The cause of the fire was electrical in nature, involving a junction box that routed power to the four workstations. The nature of the failure is not known at this time, according to the department.
There were no injuries reported, but damages as a result of the fire are estimated to be approximately $40,000, according to the department.