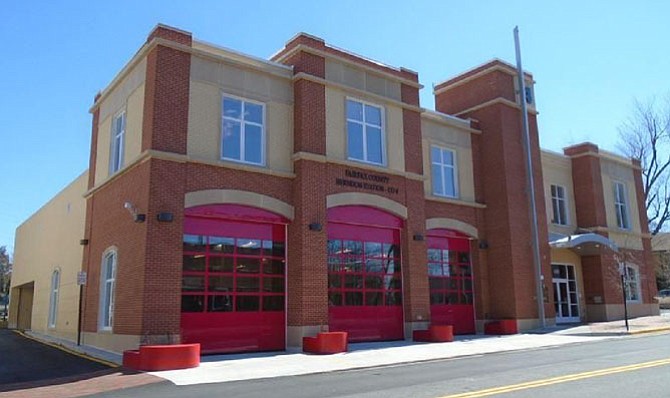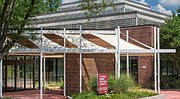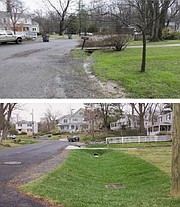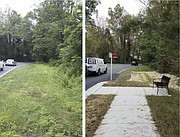 The Board of Supervisors faced challenges to adopt a budget for FY 2018 that provided adequate funding for essential services including education, public safety and human services while controlling the tax burden on homeowners. After a number of public meetings and hearings, the Board adopted a budget that kept the tax rate the same as in FY 2017 but increased the amount of money transferred to the public school system. Nearly 53 percent of the County's General Fund or $2.17 billion is going to our excellent schools.
Diversion First
The Board budgeted just under $2 million and 18 new positions to support the second year of the County's successful Diversion First initiative. The Diversion First program offers alternatives to incarceration for people with mental illness or developmental disabilities who come into contact with the criminal justice system for low-level offenses. The goal is to intercede whenever possible to provide assessment, treatment or needed supports. People needing diversion may also have a substance use disorder, which often co-occurs with mental illness. Diversion First is designed to prevent repeat encounters with the criminal justice system, improve public safety, promote a healthier community, and is a more cost-effective and efficient use of public funding.
Economic Success in the County
In the challenging and changing economic climate and changing demographics of this century, Fairfax County cannot rest on its previous achievements. The Board's vision is a community where businesses, residents and employees of a variety of ages, abilities and experiences want to live, work, play, learn and thrive. To foster that vision, the Board adopted The Strategic Plan to Facilitate the Economic Success of Fairfax County in 2015.
The plan, prepared by the 50-member, board-appointed Economic Advisory Commission, of which I serve as chairman, contained an economic roadmap of over 90 recommendations to help the County expand and diversify the economy. While the Plan includes some policies and action steps already in place, it also offered many new ideas and actions. Since the adoption of the plan, County staff has used it as a framework and guide for implementing the Board's adopted initiatives and policy directives.
An update on the plan delivered to the Board in the fall of 2017 lists several accomplishments that relate directly to the Plan's goals such as: the creation of the Economic Development Success Fund that allows the County to make strategic investments in opportunities that stimulate economic growth; the approval of an application by Capital One to add a performing arts center, parks and a Wegmans grocery store in Tysons; the opening of the seventh craft brewery in the County; and the development by County staff of an interactive tool that provides transportation options and resources specific to an address for older adults and individuals with disabilities.
One Fairfax
In November, the Board of Supervisors and the School Board adopted a social and racial equity policy that commits the County and schools to consider equity when making decisions or developing/delivering programs or services. One Fairfax offers a "lens" for the County and schools to look intentionally, comprehensively and systematically at barriers that may be creating gaps in opportunity.
The One Fairfax policy identifies 17 areas of focus to promote equity including community and economic development, housing, education, environment, and transportation. The commitment to the One Fairfax policy not only is the right thing to do — but it also recognizes that equity is an economic imperative to help every resident thrive.
Police Civilian Review Panel
Early in 2017, the Board of Supervisors established the Police Civilian Review Panel. This was a major step to further promote transparency and openness in community policing. The Civilian Review Panel has the authority to request and review completed Police Department internal administrative investigations regarding a civilian complaint against an officer.
The panel holds public meetings to review police administrative investigations and walk through with members of the community how the investigation was conducted, including findings of fact, evidence collected and witness statements. The Civilian Review Panel was one key recommendation of the Ad Hoc Police Commission, which delivered 202 recommendations to the Board of Supervisors in November 2015.
New Herndon Fire and Rescue Station Opened
The grand opening of Fire and Rescue Station 4 in Herndon occurred in April. The new two-story fire station is approximately 14,500 square feet, and contains one level of underground parking. The station is able to accommodate a shift of 14 and four pieces of apparatus equipment, including an engine, two transport units, and a rescue unit.
Tysons-Pimmit Regional Library Renovated
As of October, residents were treated to a beautifully renovated Tysons-Pimmit Regional Library. The extensive renovation was funded by the 2012 bond referendum. It included new exterior and interior design features, upgrades to building systems, energy efficiency improvements (the project is registered with the certification goal of LEED silver) and upgrades to power and technology options, including more public access computers and wireless networking. The library had been operating in temporary space since 2016.
Stormwater Improvements in Franklin Park, Chesterbrook
Infill developments can put additional strain on existing drainage and stormwater infrastructure. For a number of years, my office has been working with County staff to address these issues and 2017 marked the completion of the Franklin Park and Chesterbrook Neighborhood Stormwater Improvement Project, which provided for the restoration of approximately 3,000 linear feet of green infrastructure type stormwater improvements. The primary goals of this project were to retrofit the site to provide improved water quality, to reduce localized flooding, and to improve stormwater flow.
Transportation and Pedestrian Improvements
Route 7 Widening – Full Funding and Board of Supervisors Endorsement
One of my major priorities for many years has been the expansion of Route 7 west from Tysons. In June, the Board of Supervisors endorsed VDOT's design plans for widening 6.9 miles of Route 7 from four to six lanes between Jarrett Valley Drive and Reston Avenue. The project will include intersection improvements and shared use paths on both sides of the road. When completed, this project will significantly reduce the congestion on one of our most traveled highways. Contract award is expected in early 2018.
Pedestrian Improvement Projects — Two pedestrian improvement projects were completed in Dranesville this year, and many more are in design or construction. In June, a project to install a signalized pedestrian crosswalk at the intersection of Leesburg Pike and Colvin Run Road was completed. In McLean, a project to improve and upgrade the pedestrian facilities to current Americans with Disabilities Act (ADA) standards at the intersection of Old Dominion Drive, Linway Terrace, and Birch Road was completed in August. Pedestrian accessibility is a major priority for me; these projects are great steps toward that goal.

Jones Branch Connector — Construction on the Jones Branch Connector, which will provide an important new link to Route 123 over the Beltway for commuters and visitors to Tysons, began earlier this year. The half-mile project includes new roadway from the interchange of the I-495 Express Lanes and Jones Branch Drive to Scotts Crossing Road in addition to other improvements. Fairfax County led design and development for the project, while VDOT is administering the construction. By providing an alternate route across the Beltway and linking the Tysons East and Central areas, the Jones Branch Connector is expected to relieve traffic along Route 123, at the I-495 interchange, and at other congested intersections.