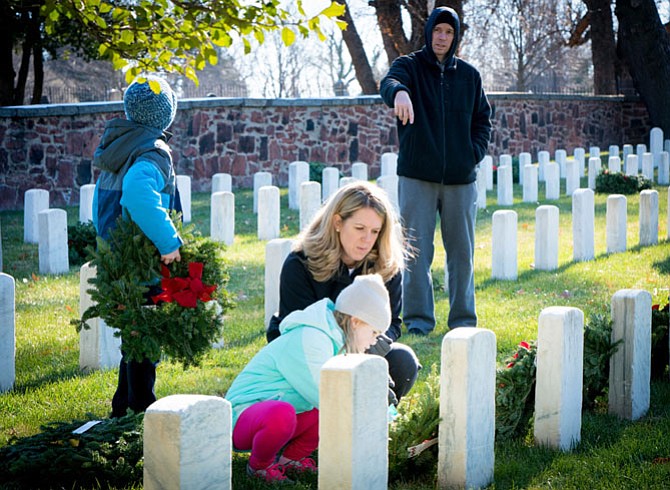 Alexandria — Dozens of volunteers braved freezing temperatures at Alexandria National Cemetery Dec. 16 to participate in Wreaths Across America, the annual ritual of placing wreaths at the headstones of
America's veterans.
The annual event, founded 26 years ago by Maine wreath maker Morrill Worcester, honors those who served in the U.S. Armed Forces. More than 1.2 million wreaths were distributed to 1,238 locations across the country, including Alexandria National Cemetery, one of the 14 original national cemeteries established in 1862.
A Wreaths Across America caravan traveled to the capital region from Columbia Falls, Maine, where the wreaths were made. At Arlington National Cemetery, members of the Alexandria Fire Department helped distribute 245,000 wreaths as part of the annual tradition honoring America's veterans.
Funding for the wreaths is provided by corporate and individual donations. www.wreathsacrossamerica.org