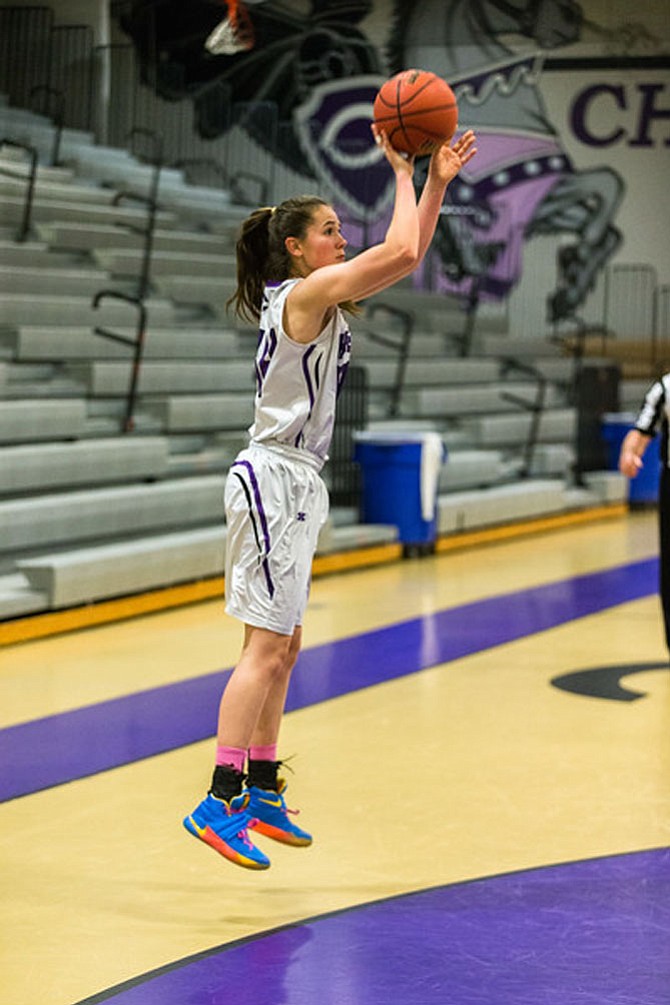 The Centreville girls varsity basketball team won a conference game against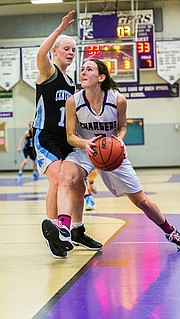 the Chantilly Chargers in Chantilly on Jan. 24. With just over a minute to play in OT and the score knotted up at 38, Camryn Conklin added two free throws to give the Wildcats the lead for good 40-38.
After Centreville added two more to the score, Chantilly's Mary Clougherty converted on 3 free throws after being fouled behind the arch, pulling Chantilly to within 1.
However, Centreville's Ruth Axton would ice the game with a couple free throws 44-41. Centreville would convert on 11-19 free throws for the game while Chantilly converted on 4 of 9.
Centreville ended the first eight minutes with a slight 12-10 advantage.
Chantilly responded in the 2nd quarter scoring 11 points and holding Centreville to just 8 points to give the home team a 21-20 advantage at half.
In the 3rd quarter, Centreville would return the favor outscoring the Chargers 13-8 to take a 4 point advantage heading into the 4th quarter.
Chantilly fought back yet again, scoring 7 and holding the Wildcats to only 3 points in the 4th quarter. Even with that the game would need overtime to decide the winner as things were tied up at 36.
Centreville was led by Aleigh Gambone's 11 points and Ruth Axton's 10. Chantilly's Mary Clougherty led all scorers with 17 points including 3 three-pointers. Grace Rauch added 9 for the Chargers.
With the win Centreville improved to (10-6) (1-3) , and Chantilly fell to (13-3) (4-2). Both teams would win games on Jan. 27, Chantilly defeating Robinson 64-44, and Centreville defeating Herndon 42-41.