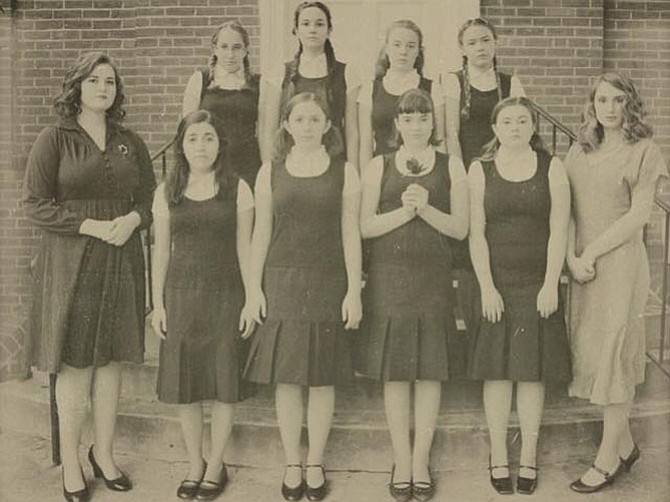 In 1934, playwright Lillian Hellman did the unthinkable — she revealed the bitter truth. Through her beautifully written play The Children's Hour, Hellman challenged not only the mid twentieth century stigma against homosexuality, but also publicized a powerful message about the danger of gossip and lies. McLean High School's theatre department — TheatreMcLean — dives into the transcendent world of The Children's Hour as its second production of the 2016-2017 season.
The Children's Hour runs in McLean High School's Burke Theatre Feb. 16 through 19. Appropriate for mature audiences, tickets are $12-$15, and may be purchased online at www.TheatreMcLean.org.
The cast includes Jordan Prather (Martha Dobie), Anna Kate Womack (Karen Wright), Joey Barth (Joseph Cardin), Julia Luigs (Lily Mortar), Emily Lachow (Amelia Tilford), Alexandra Lagos (Agatha), Amanda Flores (Rosalie Wells), Rachel Kulp (Mary Tilford), Carenna Slotkoff (Peggy Rogers), Ariana Colder (Evelyn Munn), Delaney Bottorff (Catherine), Bryn Kirk (Helen Burton), Ruby Larimer (Janet), Syd Kirk (Lois Fisher), Rachel Jaffe (Leslie), and Alex Weinstein (Grocery Boy).
Performances are at McLean High School, 1633 Davidson Rd., McLean, Feb. 16, 17, 18 at 7 p.m.
Feb. 18 and 19 at 2 p.m. www.TheatreMcLean.org