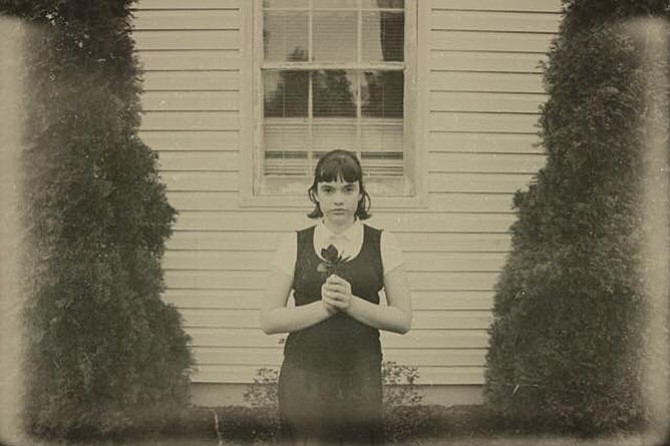 In connection with TheatreMclean's upcoming production of Lillian Hellman's "The Children's Hour," TheatreMcLean is hosting Mental Health Week with McLean High School's Sources of Strength team and other local nonprofits working in the fields of suicide prevention, mental health, and anti-bullying.
Sources of Strength is a group dedicated to providing students with positive resources when they are struggling with their mental health. Due to the nature of "The Children's Hour," TheatreMcLean cast and crew felt that it was important to remind students of places they can go when in need of support. According to Sources of Strength, "This February we have partnered with TheaterMcLean to host a Mental Health Awareness Week Feb 13th-17th to coincide with their play, 'The Children's Hour.' Immediately following the final matinee performance of the play, Sources of Strength will have a guest speaker deliver a 15 minute talk-back with the audience to address some of the themes in the play, but more importantly to highlight the Sources of Strength at McLean High School."
Sources of Strength also indicated, "The speaker will be Bobby Donohoe, President and founder of a small DC-based non-profit, Strength In Our Voices, that procures original content, hosts events in the community, and raises money all with the vision of eliminating stigmas surrounding mental health. Their mission is to create an environment of trust and support for those impacted by mental health through open dialogue, education, empowerment, and positive change."
Each night of the show, TheatreMcLean will host community members representing the Safe Community Coalition, Strength in Our Voices, and Sources of Strength. McLean High School student Haley Rose says, "It is so crucial for students to know they are not alone and do have ways to find help. Join TheatreMcLean in helping to prevent teen suicide, destroy the stigma around mental illness, and foster a welcoming, inclusive community for everyone at McLean High School and beyond."
"The Children's Hour is" TheatreMcLean's entrant this year in the Cappies Awards program. Seventy-five Cappies critics from high schools in the Maryland, Virginia, and Washington D.C. area will come to review the show and cast votes in categories such as best actor/actress, costumes, lighting, props, sound, and set.
Student Jordan Prather, who portrays teacher Martha Dobie, believes that "this show is very important because it shows how words can have a long-lasting impact on people's lives. It teaches you to think before you speak because you never know how much you might hurt someone just by what you say." Anna Kate Womack, who portrays Dobie's fellow schoolteacher Karen Wright, hopes that this impactful production can "reach the audience so that they too can be touched by the story and its message."
Julia Luigs (Lily Mortar) explores how this show is particularly relevant to this day and age, "In this high tech day and age, anything we say or do is just a click away from being a part of our online profiles forever. Our words can still have impact days, months, years after we say them. I think that this show, with its message, and the time period, strips our choices to the barest they can be, and it's definitely scary, but at the same time incredibly humbling. 'The Children's Hour' should serve as a reminder to us all about the impact we have on others' lives with what we say."
When & Where
Performances are at McLean High School, 1633 Davidson Road, McLean. Appropriate for mature audiences. Feb. 16, 17, 18 at 7 p.m. Feb. 18 and 19 at 2 p.m. Visit www.TheatreMcLean.org