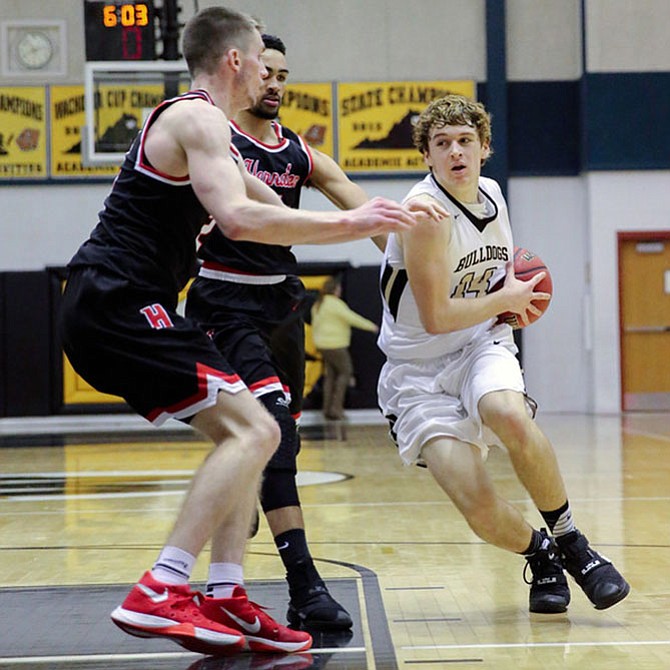 The Westfield Bulldogs, fresh off a win over crosstown rival Chantilly in their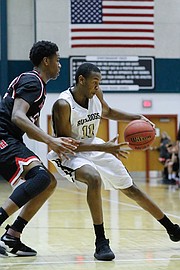 regular season finale, faced a Herndon team they beat twice in the regular season. However, this was the first round of the Concord District tournament, a match-up where the stakes were higher with the victor advancing to play in the quarterfinals on Feb. 14 and the other's season would come to a close.
In the 1st quarter, the home team Bulldogs jumped to a 14-10 advantage, in large part to Jordan Hairston's 8 points.

In the 2nd quarter the Hornets would outscore the Bulldogs 16-9 to take a 26-23 halftime advantage. Herndon's Liam Harrington's 9 points paced the Hornets while teammate Joel Varone added 7.
In the 3rd quarter, Herndon would add to their 3 point advantage outscoring Westfield 13-11, to give the Hornets a 39-34 going into the 4th quarter.
The 4th quarter saw Westfield pull to within two, 52-50 with 36.5 seconds to play but Liam Harrington's three pointer with 21.5 seconds to play sealed the Herndon win and Herndon avoided a third loss to the Bulldogs this season.
With the 58-50 loss, Westfield concludes their season at (6-15) (3-6) and Herndon advanced to the quarterfinals to face top seed Centreville (15-7) (8-2) who defeated Oakton 61-48. Westfield was led by Jordan Hairston's 14 points and Gavin Kiley's 11. Herndon's Liam Harrington led all scorers with 18 and Joel Varone added 16.