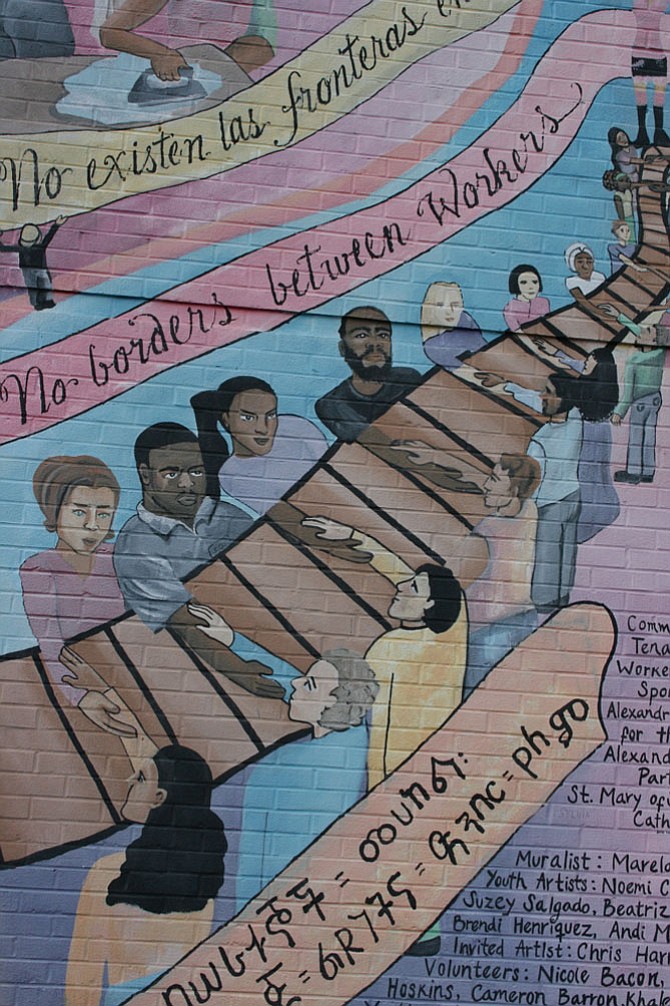 Alexandria — The tone in Alexandria regarding immigration is one of apprehension and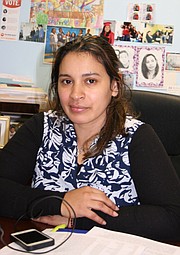 fear of harassment and deportation.
One of the first steps Mayor Allison Silberberg took shortly after November's election was to issue an official Statement of Inclusiveness in four languages — English, Spanish, Arabic and Amharic — on behalf of the City Council and herself to reassure all residents that Alexandria is a hate-free zone.
Distributed by email and issued to schools and nonprofits, it read in part: "… we remain committed to diversity and to fostering an atmosphere of inclusiveness that respects … [the] worth of every person without regard to race, color, sex, religion, ancestry, national origin, immigration status, marital status, age, disability, sexual orientation, gender identity, or familial status, and we declare that we denounce hate speech, hate crimes, harassment, racial bias, anti-Semitism, Islamophobia, anti-immigrant activity …."
Silberberg's stance on immigrants without legal status is that "enforcement is not what we're about." Immigration law is a federal responsibility. City resources are too limited to assume that, she said. People are not required to prove their legal status to live in Alexandria, she added.
But Alexandria is not a "sanctuary city" either. It does not impede federal legal enforcement. If anyone is arrested for a criminal charge, his or her identity is run through state and national criminal databases. If there is a match, that person is referred to the respective reporting agency, whether that is another local police department or a federal agency like Immigration and Customs Enforcement (ICE).
Nearly 28 percent of the 153,011 people residing in Alexandria are foreign born, according to 2015 Census data. One trend for the city is that it has a much higher proportion of its current foreign-born population from Africa than either the U.S. or the region, according Alexandria's Department of Planning and Zoning in a report called "Alexandria's Racial and Ethnic Groups and Foreign-born Population: A Brief Look at Diversity."
The majority, however, are Latin Americans from El Salvador, Guatemala and Honduras like Jennifer, her full name withheld by her request, who arrived in the U.S. at age 10, from Tegucigalpa, the capital of Honduras, a city plagued with violence and gang trouble, she said.
At the recommendation of her parents, Jennifer, a T.C. Williams High School graduate, applied for relief under President Obama's program called Deferred Action for Childhood Arrivals (DACA) about four years ago. "It's given me opportunities to work, study and help my family," she said. "I can get in-state tuition. I prove my domicile." Jennifer plans to graduate from NOVA in the spring and then pursue studies at George Mason University.

Despite this, Jennifer feels her family's future is uncertain, including the future of her 5-year-old brother, a U.S. citizen.
The environment is "shocking for our community," said Evelin Urrutia, executive director of Tenants and Workers United, who believes there are as many as 25,000 Latinos in Alexandria.
Urrutia is mobilizing the community, holding meetings in Alexandria, Arlington, Woodbridge and Fairfax County, to prepare and support one another. She wants businesses and churches on board, as well as widespread help to offer safe zones, free legal support and "Know Your Rights" seminars.
Such seminars offer "peace of mind" and "hope," said Miriam B. Riedmiller, an immigration attorney with offices in Washington, D.C. and Alexandria. Riedmiller recently conducted an immigration forum, requested by the Ghana Catholic Community of Queen of Apostles Church in Alexandria, for more than 200 attendees following Mass. There, she encouraged people to seek U.S. citizenship and other pathways to legal immigration. Reidmiller has also presented free immigration table talks as part of the Campagna Center's New Neighbors English Learner and Family Literacy program.
The New Neighbors' 183 students from 28 countries receive English instruction held at Historic Christ Church's Fowler House and have access to child care and other resources, like Reidmiller, that foster self-sufficiency and full participation and integration into community life.
"Our students are aware of the uncertain times," said Marcia D'Arcangelo, director of New Neighbors ELL. To reassure them, according to D'Arcangelo, the Rev. Noelle York-Simmons of Christ Church has recently spoken to every ELL class to express "this is a safe place."
For Silberberg's Statement on Inclusiveness, go to www.allisonsilberberg.com or the city's website: www.alexandriava.gov.