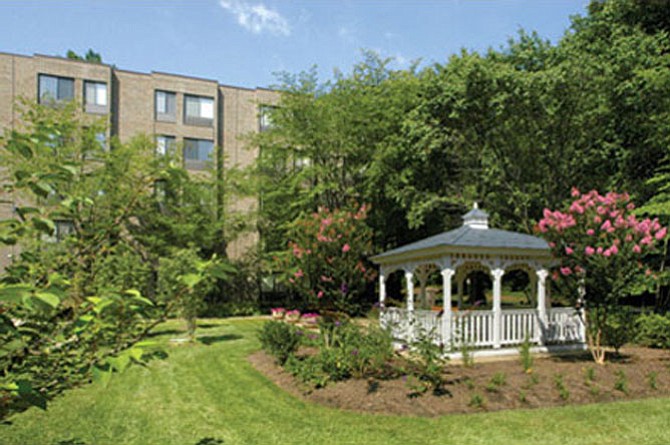 Vienna — Love Funding, one of the nation's leading providers of FHA multifamily, affordable and healthcare financing, announced the closing of a $19 million loan that will help preserve and refurbish an affordable senior housing community in Vienna, Virginia.
Tysons Tower was built in 1976 by The Fairfax Education Association Retirement Housing Corporation (FEARHC) to provide affordable housing for senior residents. Part of the Virginia Housing Development Authority (VHDA) affordable housing stock, the property was in need of major facility upgrades and its existing rental assistance contract was set to expire in 2017. FEARHC wished to ensure that the 274 units continue to be reserved for those aged 62 or older and who earn 80 percent or less of the area's median income.
Love Funding Director Ann Bolen was able to secure the new loan through the VHDA, after securing a commitment from the U.S. Department of Housing and Urban Development's (HUD's) Rental Assistance Demonstration (RAD) program for a new 20-year Project Based Rental Assistance (PRBA) contract on 100 percent of the units. The RAD program was created by HUD in 2014 to convert expiring rental housing contracts to long-term contracts, and thereby secure a rental subsidy for low-income households.
A large share of the proceeds from the new loan will finance a host of property improvements, including a new roof, heating and air-conditioning systems, windows, elevators, and interior unit renovations, among other improvements.
"The closing of this loan signifies a new beginning for Tysons Tower," said Anne Roper, Senior Portfolio Manager at Polinger Company, which has managed the property for nearly 40 years. "It's a testimony to the dedication Fairfax Education Association Retirement Housing Corporation continues to exhibit in fulfilling its mission of providing quality affordable housing in one of the nation's most expensive real estate markets."
Bolen, with the help of consultant Gates Dunaway, worked with the Office of Recapitalization at HUD headquarters to secure the new PRBA contract. Other support on the transaction was provided by Virginia Community Capital, which extended the ownership group financing it needed to pay up-front fees required by VHDA.
For more information, contact Ann Bolen at (202) 887-1817 or visit www.lovefunding.com.
About Love Funding
Love Funding is an experienced FHA lender serving clients across the country from its headquarters in Washington D.C. and offices nationwide. The company offers refinance, construction, rehabilitation & acquisition financing programs for multifamily and affordable housing, healthcare facilities & hospitals. Love Funding is a subsidiary of Midland States Bank, Inc. (NASDAQ: MSBI), a $3 billion community banking organization headquartered in Effingham, Illinois.