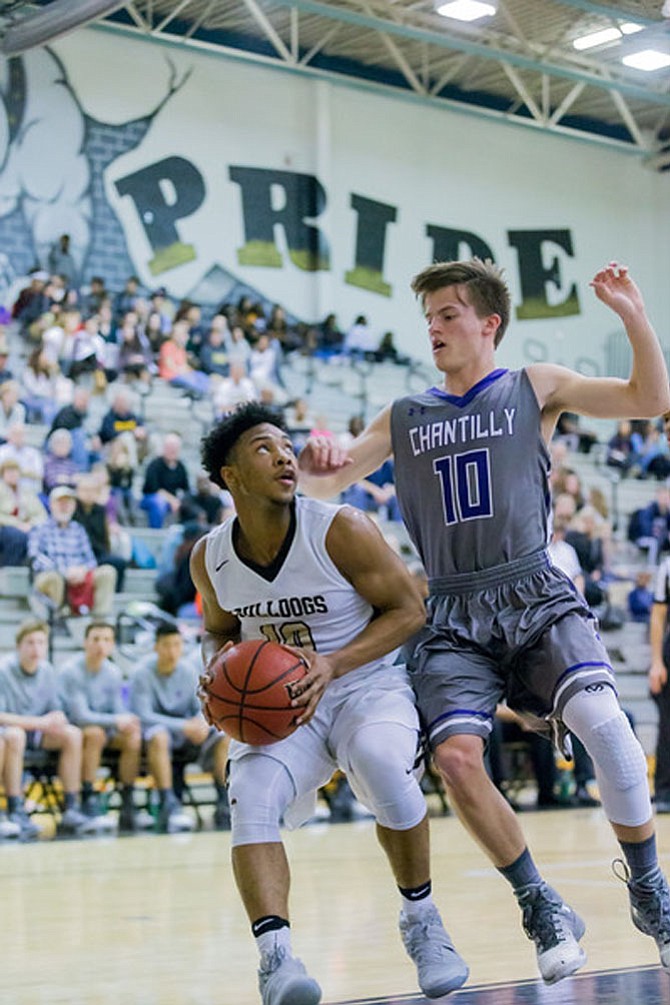 Chantilly — The Chantilly Chargers travelled to face the Westfield Bulldogs in a Concorde District matchup on Jan. 19. The Chargers came in atop the district, while Westfield had won one game in conference play.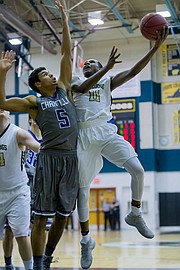 Chantilly started out with an early 7-0 advantage before Westfield got on the board. After one quarter of play, Chantilly led the Bulldogs 15-11.
In the 2nd quarter Westfield would have their strongest quarter of the game. The Bulldogs would have a 22-20 lead with 3:51 to play before half, but the Chargers would score 11 of the next 17 points to keep their lead 31-28.

In the 3rd quarter with just over a minute played Westfield would hold a slight edge 32-31, but the Chargers would outscore the Bulldogs 13-9 heading into the 4th.
In the 4th Chantilly outscored Westfield 14-11, and managed to pull out a 58-48 win, making 16-18 free throws for the game.
Chantilly was led by Elijah Ford with 14 points, teammate Brett Caslavka added 13 and Daniel Carmichael 12. Westfield's Nick Albert led all scorers with 15 points. Taevon Chapman Greene added 9 and DJ Gregory 8. Chantilly improves to (12-5) (4-1), and Westfield falls to (3-11) (1-4). Chantilly will play at Centreville on Jan. 24, and Westfield will play at Robinson on Jan. 24, both games at 7:30 p.m.