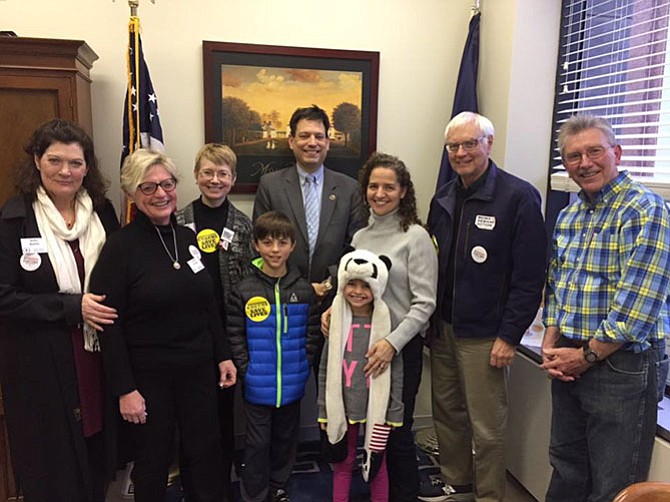 With the Virginia General Assembly underway, many individuals and groups are traveling to the capital of the Commonwealth to lobby lawmakers.
State Sen. Scott Surovell (D-44) has scheduled a pair of town hall meetings to discuss work being done at the General Assembly with constituents. For Mount Vernon District, the meeting will be Saturday, Feb. 11 from 9 to 11 a.m. at Whitman Middle School, 2500 Parkers Lane. State Sen. Adam Ebbin (D-30) and Del. Paul Krizek (D-44) will also participate at the meeting.
A meeting in Lee District is scheduled for Saturday, Feb. 11 from 1 to 3 p.m. at Hayfield Elementary School, 7633 Telegraph Road. State Sen. George Barker (D-39) and Del. Mark Sickles (D-43) will join this meeting.
Supervisor Jeff McKay will hold two town hall meetings and annual open house on Saturday Jan. 28. The first town hall starts at 9:30 a.m., joined by Barker and Sickles, at Island Creek Elementary School 7855 Morning View Lane, followed by an open house at the Franconia Government Center at 11 a.m. A second town hall will be at 1:30 p.m. with Ebbin and Sickles at Mount Eagle Elementary School, 6116 N Kings Highway.