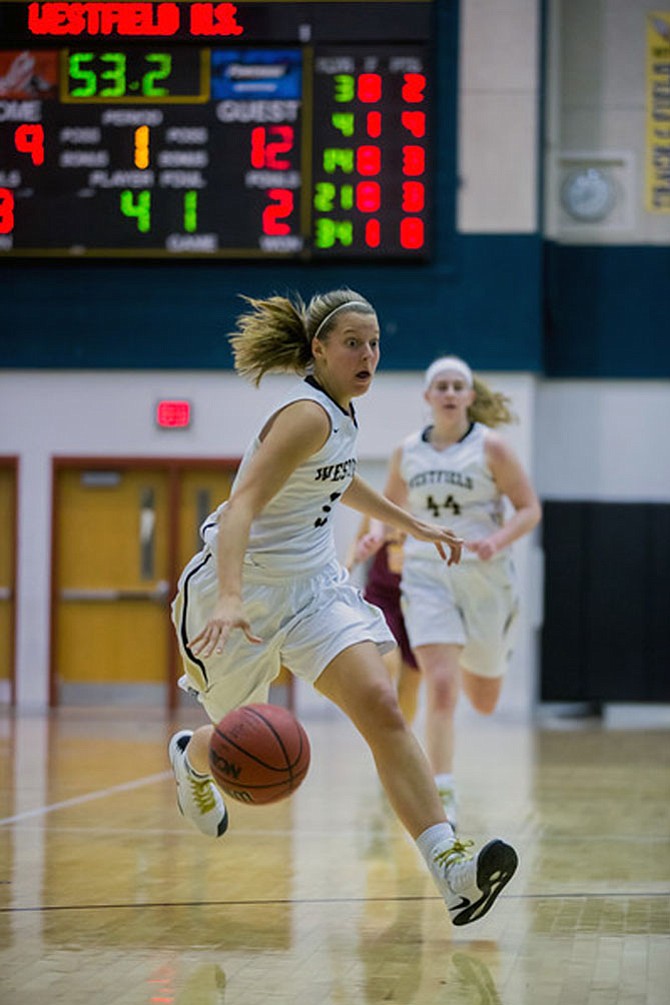 The Oakton Cougars traveled to take on conference opponent Westfield Bulldogs in Chantilly on Jan. 10. Oakton had won their first 12 games before losing to Herndon by 43. However many of the varsity team were suspended after a team violation during a holiday tournament in Phoenix in which Oakton was crowned the champions. Coach Fred Priester called on his JV team to play for the varsity during the suspensions.
In the 1st quarter Westfield led 13-12 after playing the first 8 minutes.
In the 2nd quarter Westfield again outscored the Cougars 12-10 to take a 25-22 halftime advantage.
In the 3rd quarter the Westfield lead was expanded to 10 and enjoyed A 38-28 lead heading into the 4TH quarter.
In the 4th quarter, Oakton, down to six players after losing one to injury, managed to hold the Bulldogs to 7 points, and scored 17 to send the teams into overtime.
With the score tied at 45, each would score 6 points in the overtime which forced a second OT. In the second overtime, Oakton continued to avoid foul trouble and took a 57-51 advantage. However Nicki McNamara who had a game high 22 points was able to help get things even with 2.6 seconds remaining . Oakton would then get the ball to Lauren McMarlin who was fouled and was successful on 1 of 2 free throws. A desperation shot by Nicki McNamara was unsuccessful and Oakton survived 59-58.
The Cougars were led by Grace Meshanko and Olivia Pasz's 15 points and improved to (13-1). Nicki McNamara's 22 points led Westfield who fell to (7-7); Tory Martin added 10 and teammate Rita Yoham added 8.