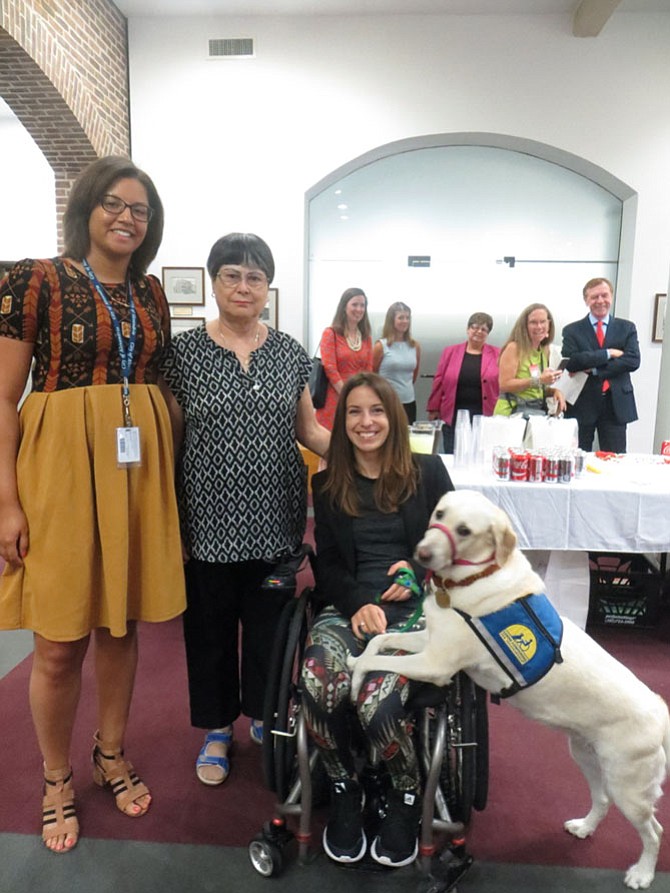 Life in Alexandria with a disability can be a challenge. The Disability Awareness awards, hosted by the Alexandria Commission on Persons with Disabilities and The Alexandria Chamber of Commerce, honor those who make it just a little bit easier.
Four categories of awards were given out Tuesday, June 27 at City Hall. The first was dedicated to businesses in Alexandria that hires persons with disabilities. The 2017 recipient was the National Industries for the Blind for its work in employing blind people and combating negative stereotypes in the workplace that persons with disabilities are incapable of performing tasks.
The second award was to businesses that promote awareness of disabilities. The 2017 recipient was Pacers Running for its work to include and encourage persons with disabilities to participate in races.
The Gerry Bertier Scholarship was awarded to Brandon Joseph Edwards, a student with a learning disability from T.C. Williams High School.
The John Duty Collins III Outstanding Advocate for Persons with Disabilities Award was given to U.S. Rep. Don Beyer (D-9), for his continual push to help educate others about the needs and concerns of persons with disabilities.