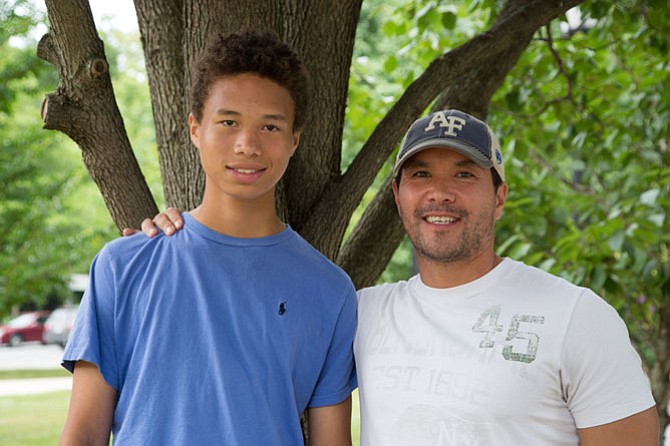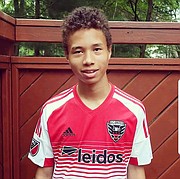 Adrien Cushing, 16, of Great Falls, a junior at Langley High School wants to make the U.S. national team for his age group, and is already on the way to that goal. He was just ranked 142 on IMG's Top 150 soccer players in America according to topdrawersoccer.com.
Since the age of 4, Cushing has been playing soccer competitively. He has switched teams almost as much as he has switched positions on the field. He recently left Bethesda Soccer Academy's team to join DC United's Under 17 league team. "There is a lot of opportunity for him to get noticed by colleges and get a lot of exposure," said Martin Ryan, the D.C. United Academy Director and U17 coach.

Technically, Cushing is a defender. But he has played center back and right mid, as well as center midfield when he was younger. "I switched positions a good amount through my whole career," he said.
Cushing has progressed through all of the levels of travel soccer in the D.C., Maryland, and Virginia area, moving from McLean's Club Team, to Bethesda Soccer Academy and now D.C. United. "This is his fifth team in five years," said his father, Kenny Cushing. "With D.C. United, he has hit his apex."
"I wanted to stay with my teammates but it was a good move to go to D.C.," said Cushing.
His fondest memory of playing travel soccer was going to Las Vegas for a national league tournament when he was on the McLean Club team. "There was a Panda Express in the hotel, so he was very happy," said his father.
Cushing wants to play internationally in the future. "I want to play overseas in Europe for an English Premier League team," he said.
He follows all the Premier league soccer teams, but his favorite is Manchester United.
Cushing is the middle of three children and has two brothers. "My parents pay for everything and my dad takes me to all of the games," said Cushing.

Ryan Martin, the U17 DC United youth league head coach is excited to have Cushing join his squad. "We are focused on the holistic approach and building the whole player. Adrien's defensive skills will be very important for our team," he said.
Cushing is hoping to get a contract and continue to play on the U18 D.C. United youth team before entering college. As a rising junior, which Division One college conference to play in is a major decision for him and his father. They are looking at the Atlantic Coast Conference, Big East, and Big Ten conferences, balancing offers from different schools.
"I don't want to go too far so my dad can still come to my games," Cushing said.
"It's not the same as football or basketball scholarships," said Cushing Sr. "The schools still expect the same amount of academic performance from the players."
Although there is a bit of pressure on him in school to get good grades, Cushing believes that as long as he continues to practice he will succeed. He will play two games for D.C. United a week and attend four practices with lifting after each for the 10-month season.
Cushing is excited about the opportunity to play for a top tier team like D.C. United. "I can push my teammates and not let any goals in the net!" he said.