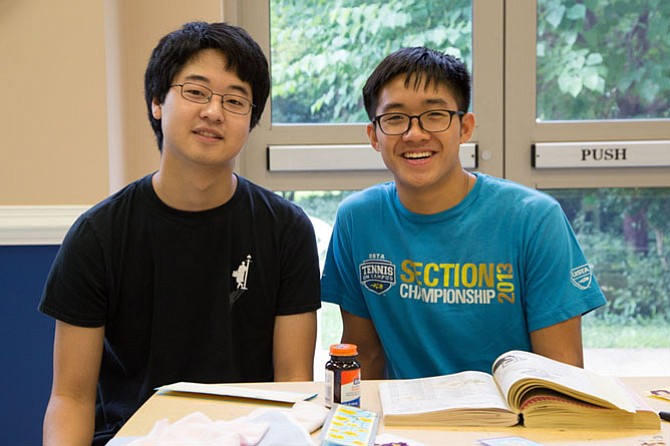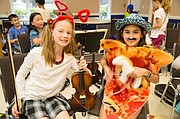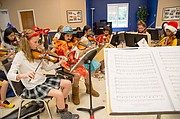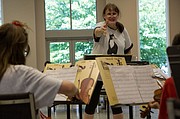 Walking up to a game of kickball, Wacky Wednesday at Summer Strings Camp wouldn't seem to be about speed reading sheet music at all. Also an orchestra full of students in goofy costumes wouldn't seem to be productive at all, or would it?
Ruth Donahue is the orchestral leader, and supervisor of the children enrolled in this summer session of Summer Strings Camp. She has also been the Orchestra Director at Spring Hill Elementary School in McLean for 30 years.
"I have played with the Oklahoma Symphony Orchestra, and the Cincinnati Ballet Orchestra. But enough about me," she said.
When she was 9 years old, she used to play flute but because she was tall, her teachers suggested the cello. "My mom encouraged me to try it and I'm grateful that it was the cello," she said.
Donahue started these camps in Oklahoma. "I can see the difference in the kids who did the summer camp because their level of playing goes up and they're more prepared in the fall," she said.
Kavya Srikumar, 10, a fifth grader at Spring Hill Elementary school is one of these students. "Her teacher is Ms. D and there's a great music program. She doesn't want to do regular violin, but just explore and we can take it further if she chooses," said her mother Ekta Srikumar, 43, a doctor.
"Two hours is really good, they are relaxing so it's enough practice it's not overwhelming," said Srikumar.

In the orchestra this summer there are mostly violin players, viola and cello. "We don't have any bass players," said Donahue.
According to Donahue, Wacky Wednesday, Messy Monday, and kickball helps to keep it interesting during the program. "It's because I give them so much music," she said.
Bradley Kim, 17, and Daniel Tran, 18, of McLean High School are helping out with the week-long camp this summer. They used to play in the orchestra at the Summer Strings Camp when they were younger.
"It was fun," said Kim.
"It's good practice and a good time," said Tran.
The camp is sponsored by Music Masters, a local music store in Vienna.
This year's Summer Strings Camp ran July 5-13. It culminated in an orchestral performance held this past Thursday at St. Thomas Episcopal Church. "Each student gets a medal for participation," said Donahue.