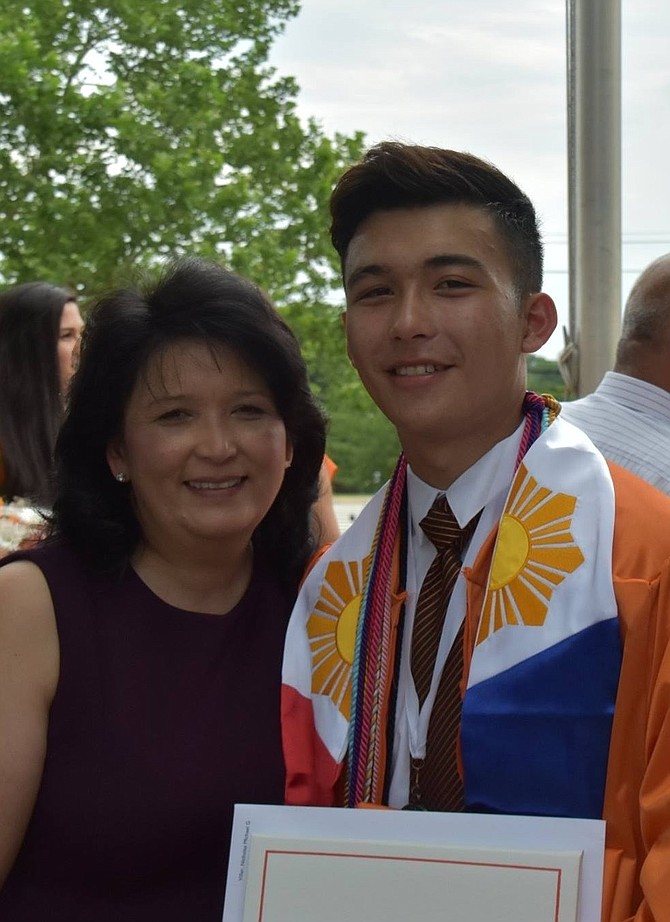 Nicolas Villar, a senior at Hayfield Secondary School, was awarded $500 at the third annual Peter Williams Memorial Scholarship ceremony during the June 28 meeting of Old Town Alexandria Connections at Belle Haven Country Club.
The scholarship was established by OTAC in 2015 to honor the memory and contributions of the late Peter Williams, past OTAC President, and to further his legacy of responsible business practices and service to others.
Nicholas, who was accompanied by his mother Marlena Villar, will attend Virginia Tech this fall and will major in biology/pre-med. He plans to enter medical school with hopes of becoming a sports medicine orthopedic surgeon.
In addition to his academic achievements, Nicholas was active in school clubs and as a community volunteer, while interning with several organizations including on a surgical team at MedStar Health that inspired his choice of career path.