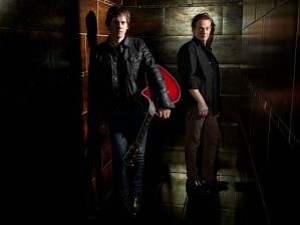 Alexandria — July 24-28
Del Ray Artisans 2017 Summer Art Camp. All day at Del Ray Artisans gallery, 2704 Mount Vernon Ave. Ages 8-14 are invited to spend one week creating art and architecture, followed by a one-day gallery show. All art supplies and snacks are provided. Visit DelRayArtisans.org/event/Art-Camp-2017 for more.
Thursday/July 20
Garden Tour and Tea. 1-3 p.m. at Green Spring Gardens, 4603 Green Spring Road. Tour the demonstration gardens with a Master Gardener docent who will narrate with stories of Green Spring past and present. Afterwards, a traditional English afternoon tea. $32. Visit www.fairfaxcounty.gov/parks/parktakes or call 703-642-5173.
Saturday/July 22
Mount Vernon Flea Market. 8 a.m.-1:00 p.m., at 8717 Fort Hunt Road. The flea market features: furniture, art, china, glass, porcelain, pottery, books, photographs, lighting, tools, comic books, vinyl records, novelties clothing & sewing, toys, jewelry, collectibles, and homemade items. Refreshments will also be on sale. Free. Visit mountvernonfleamarket.wordpress.com for more info.
The General's Tour. 10 a.m. at the Lee-Fendall House, 614 Oronoco St. Highlight locations and stories associated with the Confederate general Robert E. Lee's life in Alexandria. $10 through the museum's website, or for $15 at the door. Visit www.leefendallhouse.org, or by calling (703) 548-1789.
Handmade Ice Cream. 1-2 p.m. at Historic Huntley, 6918 Harrison Lane. Make and taste hand-cranked ice cream as Huntley's Harris family may have done. call 703-768-2525 or visit www.fairfaxcounty.gov/parks.
Del Ray Music Festival. 3-8 p.m. between Uhler and Custis avenues, Del Ray. Local musicians will perform on two stages in the heart of Del Ray, while seven of Del Ray's top restaurants will host pop-up beer gardens. Visit www.delraymusicfestival.com for more.
Mount Vernon Nights Concert Series. 6 p.m. at Workhouse Arts Center, 9601 Ox Road, Lorton. Free old-time musical performance by the Sheets Family. Visit www.fairfaxcounty.gov/parks/performances or call 703-780-7518.
Russian Folk Music. 7:30 p.m. at the Holiday Inn, 625 First St. Festival concert of more than 100 musicians from all over the world marks the end of the International Music Convention of Russian Folk Instruments. Visit www.bdaa.com for more.
Washington Balalaika Society Concert. 7:30 p.m. in the Rachel M. Schlesinger Concert Hall and Fisher Art Gallery NOVA, Alexandria Campus, 4915 East Campus Drive. The Washington Balalaika Society Joins the Balalaika and Domra Association of America in a Special Festival Concert. Visit www.nvcc.edu/schlesingercenter/.
Sunday/July 23
Huntley Meadows Lecture. 10 a.m.-12:30 p.m. at Huntley Meadows Park, 6901 S. Kings Highway. Former intern Max Ferlauto will focus on identifying the grasses and sedges of wetlands and meadows. Email vnps.pot@gmail.com for more.
Children's Art Workshop. 2-4 p.m. at The Athenaeum, 201 Prince St. Artists Joan Dreyer, Ginny Smith, and Lesly-Claire Greenberg for a hands-on art workshop recommended for children ages 5 to 12 who must be accompanied by an adult. Free. Visit www.nvfaa.org or call 703-548-0035.
Summer Chamber Music Series. 3 p.m. at The Lyceum, 201 S. Washington St. The Patagonia Winds quintet present music by Bach, Mozart, Stravinsky, Wagner, and Joplin. Free. Visit www.wmpamusic.org for more.
Wednesday/July 26
The Nighthawks Concert. 7:30-8:30 p.m. in the Leonadus K. Plenty Ampitheater at Lee District Park, 6601 Telegraph Road. Playing music from their new CD, "All You Gotta Do," on EllerSoul Records. Visit www.markpuccimedia.com for more.
Thursday/July 27
Belvoir Square Grand Opening. 4-7 p.m. Belvoir Square Apartments, 9142 Richmond Highway, Fort Belvoir. Tour the building and enjoy complimentary food and beverage. Presented by Southeast Fairfax Development Corporation. Call 703-360-5008 or email info@sfdc.org for more.
40 Under 40 Celebration. 6-9 p.m. at United Way Worldwide, 701 N. Fairfax St. The 40 under 40 program was established in 2016 by the Alexandria Chamber of Commerce to recognize top men and women, age 40 and under, engaged in a variety of fields including business, technology, nonprofit management, civic life, public service, education, and the arts. $89. Visit alexandriavacoc for more.
July 28-30
Bacon Brothers Concert. 7:30 p.m. at The Birchmere, 3701 Mt. Vernon Ave. Kevin and Michael Bacon's band, find out if the six degrees of Kevin Bacon separation are true. Visit www.birchmere.com for more.
Anne and Emmett on stage. various times at Metrostage, 1201 North Royal St. Janet Langhart Cohen's play based on an imaginary conversation between Anne Frank and Emmett Till, both teenage victims of racial intolerance and hatred. Call 703-548- 9044 or visit www.metrostage.org for more.
Saturday/July 29
Mount Vernon Nights Concert Series. 6 p.m. at Workhouse Arts Center, 9601 Ox Road, Lorton. Free musical performance by Jarekus Singleton. Visit www.fairfaxcounty.gov/parks/performances or call 703-780-7518.
July 31-September 3
Ceramics Exhibition. Various times at the Torpedo Factory Art Center, 105 N. Union St. Exhibit called "Flexibility in Clay: Gymnastics and Gyrations." Call Scope Gallery at 703-548-6288, visit www.scopegallery.org for more.