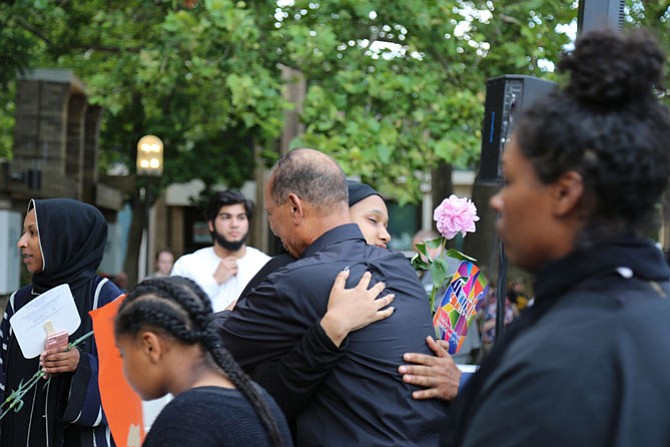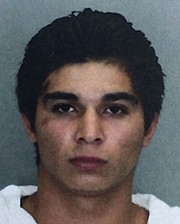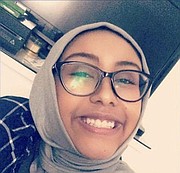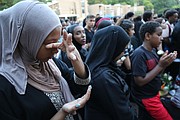 A preliminary hearing for the Office of the Commonwealth's Attorney's prosecution of murder suspect Darwin Martinez Torres, 22, will be on Friday, Oct. 13, in Fairfax County Juvenile and Domestic Relations District Court.
Judge Kimberly Daniel will preside over the hearing for the court, which has jurisdiction over juvenile matters, including offenses committed by adults against juveniles under the age of 18, according to Rae Ann Stein, who works for the Fairfax County Court Services Administration in records management.
Torres was charged with killing 17-year-old Nabra Hassanen of Reston in June for what the Fairfax County Police Department called a deadly case of road rage, according to police.
HASSANEN, A SOPHOMORE at South Lakes High School, was reported missing on Sunday, June 18, around 4 a.m. near Dranesville and Woodson roads in Herndon within Fairfax County.
She and a group of as many as 15 teenagers were walking and riding bikes on Dranesville Road after attending an overnight event for Ramadan at a mosque in Sterling, which is in Loudoun County. The teenagers were traveling from the All Dulles Area Muslim Society, known as the ADAMS Center, to a restaurant, according to police.
As the teenagers were returning to the mosque from the restaurant, some were on the sidewalk while others were on the road, according to police.
Detectives believe Torres came upon the group in a car when a teenaged boy on a bike in the group began arguing with the driver. Torres then drove his car onto the curb as the group scattered. Witnesses say Torres caught up with the group in a nearby parking lot and got out of his car armed with a baseball bat. He then caught up to Hassanen, whom police believe was on foot, and assaulted her with the bat, according to police.
After Torres's initial assault, he took Hassanen in his car to a second location nearby in Loudoun County where another assault took place, according to police.
Torres, who is a citizen of El Salvador and was living in Sterling without legal permission, had a detainer request lodged against him by the U.S. Immigration and Customs Enforcement agency, an arm of the U.S. Department of Homeland Security, according to Carissa Cutrell, a spokesperson for the agency.
ICE lodges detainers on people living in the country without legal permission who have been arrested on local criminal charges when the agency has probable cause to deport them, according to Cutrell.
Torres had no prior encounters with ICE, according to Cutrell.
DESPITE THE FEDERAL agency's desire to deport Torres, the FCPD announced that it will continue to lead the murder investigation. Previously, the department was unsure whether it or the Loudoun County Sheriff's Office would try the criminal case because assaults were committed against Hassanen in both Fairfax and Loudoun counties, according to police.
Homicide detectives investigating the murder looked into whether Torres is a gang member or affiliated with gangs, but found no credible information to support any connection, according to police.
Hassanen was laid to rest as a martyr of her Muslim community on Wednesday, June 21, the same day the community flocked to Lake Anne Plaza in Reston for her vigil.
Torres remains at the Fairfax County Adult Detention Center in Fairfax without bail, according to police.