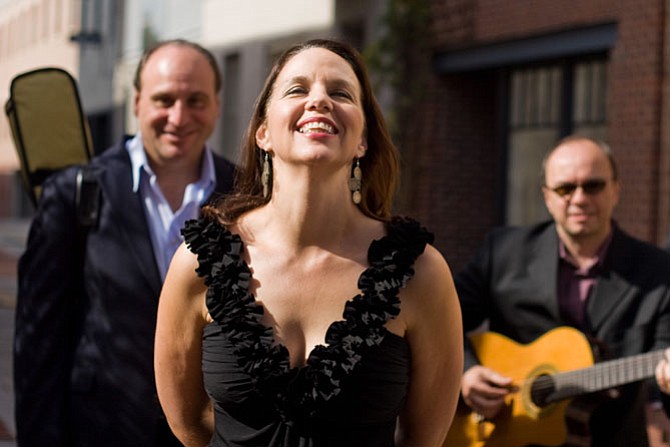 Thursday/July 27
Belvoir Square Grand Opening. 4-7 p.m. Belvoir Square Apartments, 9142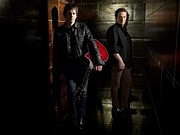 Richmond Highway, Fort Belvoir. Tour the building and enjoy complimentary food and beverage. Presented by Southeast Fairfax Development Corporation. Call 703-360-5008 or email info@sfdc.org for more.
40 Under 40 Celebration. 6-9 p.m. at United Way Worldwide, 701 N. Fairfax St. The 40 under 40 program was established in 2016 by the Alexandria Chamber of Commerce to recognize top men and women, age 40 and under, engaged in a variety of fields including business, technology, nonprofit management, civic life, public service, education, and the arts. $89. Visit alexandriavacoc for more.
Music at Twilight Concert. 7-8:00 p.m. Fort Ward Park Amphitheater, 4301 W. Braddock Road. Call 703-746-5592.
July 28-30
Bacon Brothers Concert. 7:30 p.m. at The Birchmere, 3701 Mt. Vernon Ave. Kevin and Michael Bacon's band, find out if the six degrees of Kevin Bacon separation are true. Visit www.birchmere.com for more.
Anne and Emmett on stage. various times at Metrostage, 1201 North Royal St. Janet Langhart Cohen's play based on an imaginary conversation between Anne Frank and Emmett Till, both teenage victims of racial intolerance and hatred. Call 703-548- 9044 or visit www.metrostage.org for more.
Saturday/July 29
Mount Vernon Nights Concert Series. 6 p.m. at Workhouse Arts Center, 9601 Ox Road, Lorton. Free musical performance by Jarekus Singleton. Visit www.fairfaxcounty.gov/parks/performances or call 703-780-7518.
Sunday/July 30
The Real World Science behind Harry Potter. 1 p.m.-4 p.m. at the Stabler-Leadbeater Apothecary Museum, 105-107 S. Fairfax St. Call 703-746-3852.
Veronneau Trio Concert. 7 p.m. at the Carlyle Club Alexandria, 2050 Ballenger Ave. Retro pop style infused with world and jazz influences. $20. Visit thecarlyleclub.com/ for more.
July 31-September 3
Ceramics Exhibition. Various times at the Torpedo Factory Art Center, 105 N. Union St. Exhibit called "Flexibility in Clay: Gymnastics and Gyrations." Call Scope Gallery at 703-548-6288, visit www.scopegallery.org for more.
Saturday/Aug. 5
Friendship Firehouse Festival. 9 a.m.-2 p.m. in the 100 block of South Alfred Street between Prince and King streets. The Friendship Veterans Fire Engine Association will hold its annual Friendship Firehouse Festival. Call 703-746-3891 for more.
English Garden Floral Design Workshop. 9:30-11 a.m. at Green Spring Gardens, 4603 Green Spring Road. Create the look of a summer English garden for the home using an assortment of cut flowers, greens and garden materials. Ages 16+. $38 for the program plus $25 supply fee. Visit www.fairfaxcounty.gov/parks/parktakesusing code 2903883301 or call 703-642-5173.
Tavern Open House. 10 a.m.-5 p.m. at Gadsby's Tavern Museum, 134 N. Royal St. Features the site-specific public art installation "Centennial of the Everyday," public-art exhibition. Call 703-746-4242 or visit www.gadsbystavern.org.
Historian Lecture. 1:30-3:30 p.m. in the Watson Reading Room at the Alexandria Black History Museum, 902 Wythe St. WWII B-I US Navy Band 75th Anniversary round table discussion and presentation. E-mail black.history@alexandriava.gov, or call 703-746-4356.
Meet the Artist. 3-5 p.m. at The Torpedo Factory Art Center, 105 N. Union St., Studio 312. New Photographs by Sarah Hood Salomon exhibition runs July 31-Sept. 3. Call 703-683-2205 for more.
Meet the Artists. 5-8 p.m. at the Torpedo Factory, 105 North Union St., Foundry Gallery. The artists Fierce Sonia of the Torpedo Factory and Ric Garcia will be opening their show Dynamic Duo. Exhibition will run Aug. 2-27. Visit torpedofactory.org.
Country-Western Dance. 6-9:30 p.m. at Lincolnia Senior Center, 4710 N. Chambliss St. The Northern Virginia Country-Western Dance Association dance, couples and singles of all ages welcome. Admission for NVCWDA members $10; non-members $12; children under 18 accompanied by a paying adult $5. Smoke-free, alcohol-free. BYO refreshments. See www.nvcwda.org or call 703-860-4941.
Saturday Cinema at Carlyle. 8:14 p.m. on John Carlyle Square, 300 John Carlyle St. Caddyshack is the second of this series. Free. Visit www.AlexandriaVA.gov/CarlyleFun for more.
Sunday/Aug. 6
Afternoon Teas with a Difference. 3-4:30 p.m. at Green Spring Gardens, 4603 Green Spring Road. Celebrate Britain's National Afternoon Tea Week with a "Royale Tea," offering your choice of a glass of champagne at the beginning or sherry at the end of afternoon tea. $42. Adults 21 yrs.+. Call 703-941-7987 or visit www.fairfaxcounty.gov/parks/greenspring.
Chamber Music Concert. 3 p.m. in The Lyceum, 201 S Washington St. Shane Iler presents an afternoon of music by Brahms on the horn, the violin, and the piano. Free. Visit www.wmpamusic.org for more.

Monday/Aug. 7
Meet the Author. 7 p.m. at The Athenaeum, 201 Prince St. An Evening with KaNikki Jakarta: Books and Poetry. Visit www.nvfaa.org or call 703-548-0035.