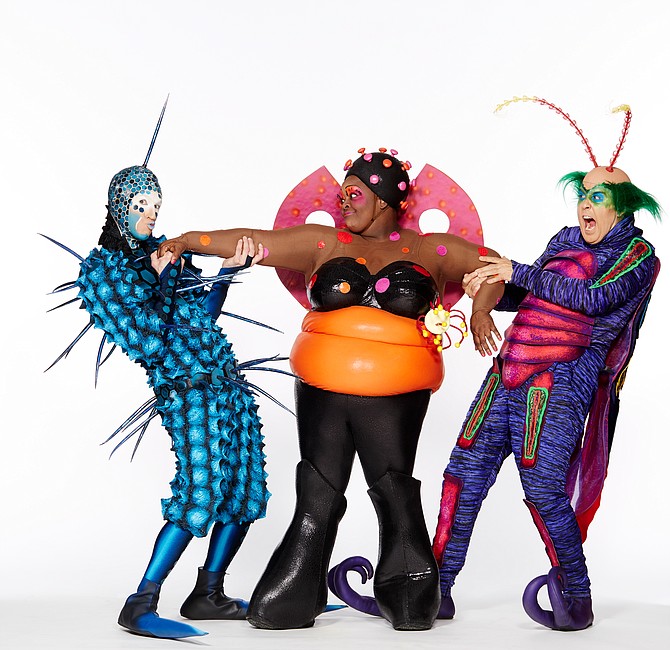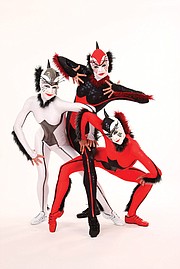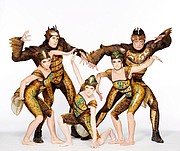 Where and When
Cirque du Soleil presents "OVO" at Eagle Bank Arena, George Mason University (Fairfax Campus), 4500 Patriot Circle, Fairfax. Performances Aug. 16-20, 2017. Wednesday, Aug. 16, Thursday, Aug. 17 and Friday, Aug. 18, 2017 at 7:30 p.m. Saturday, Aug. 19 at 4 p.m. and 7:30 p.m., Sunday, Aug 20 at 1:30 p.m. and 5 p.m. Doors open one hour before performance. Tickets: $39-$167. Premium Producer tickets and special price family pack tickets packages also available. Call 703-993-3000 or visit http://www.eagleb...">www.eaglebankaren....
Note: Everyone age 2 and older must have a ticket. Seniors (age 65 and older), students and military must have a valid ID card in their possession.
Skillful daredevils with big, off-beat imaginations will be arriving in Northern Virginia. It is Cirque du Soleil's touring production of "OVO" with seven performances at the Eagle Bank Arena in Fairfax.

"OVO" starts when a larger than life "community of colorful curious insects is disrupted when a most colorful funky blue fly called The Foreigner unexpectedly arrives with a special package: a mysterious large egg," said Cirque du Soleil publicist, Nicolas Chabot in a recent interview. OVO is egg in Portuguese, said Chabot.
"What was once a quiet, thriving community of ants, spiders, crickets, dragon flies, even some not so frightening mosquitoes and fleas all have to deal with something new in their midst," added Chabot. The wise, eccentric Master Flipo, chief of the insect community, is startled. But a shy Ladybug senses that the community will be disrupted for the good.
"OVO" was created by Deborah Colker, the first female director in Cirque du Soleil history. "Colker wanted to develop a family friendly experience bringing the secret life of the colorful insects often hidden away at our feet to view," said Chabot. "And the bugs are not creepy at all.
"The 'OVO' community is visually striking, full of quirky insects who perform astounding physical stunts," said Chabot. They rush about to eat, crawl, play, annoy each other, and even look for friendships. All with non-stop energy.
The cast of OVO comprises 50 athletic performing artists. They will perform in a center ring, on walls, on high wires and even perform hold-one's-breath feats in the heights of the Eagle Bank Arena. As they perform, they will jump, contort, tumble, juggle and twist to defy gravity and audience expectations. A lively seven-piece band will add energy to the show, playing original music composed by Berna Ceppas based upon the Bossa Nova, Funk, Electro and even Samba.
Bright, colorful costumes will display the acrobatic insects in lively groupings of energetic cute bugs. "'OVO' will showcase the insects working together to form and celebrate their community," said Chabot.
"OVO" is a big, exciting picture book that will come alive through human imagination and the skills of performers out to please the audience; no matter what age. "OVO" aims to be wide-eyed fun, showing that colorful bugs of many kinds can live peacefully together.