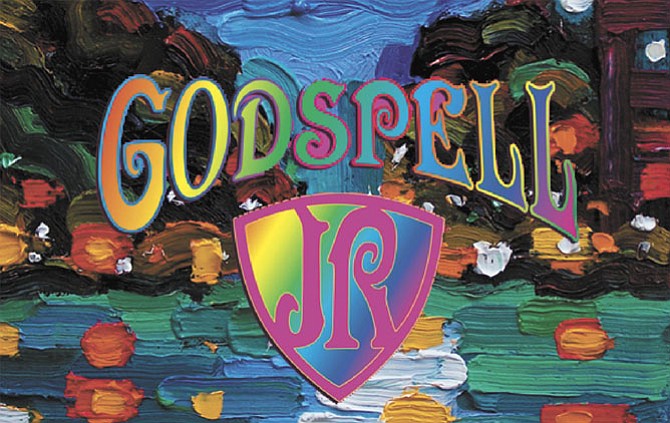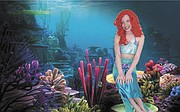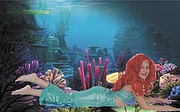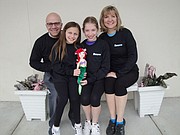 BRAVO Productions Executive Producer Laurie Levy Issembert has shared her passion for teaching children about musical theatre with her daughter, Valerie, who is BRAVO's artistic director and currently directing "Godspell Jr." with 16 middle school students. "Godspell Jr." will be performed at the Randolph Road Theatre, 4010 Randolph Road in Silver Spring for four shows on June 10-11.
"Disney's The Little Mermaid Jr." is a different variation on the theme of a "Mom and Pop" operation. Co-Director Tammy Wyatt Roberts is navigating the challenge of directing her own daughter, Rachel, who is one of the double-cast Ariels. Ellie Harper is the other Ariel and both of these little mermaids lead a cast of 30 elementary school children for two shows the weekend of June 17-18 at the Randolph Road Theatre.
"The only challenge", said Roberts who is also a professional CPA and actress, "is balancing parental approval with directorial critique so that Rachel knows I'm proud of her even though I may have suggestions to better her performance." Daughter Rachel reflects on the special experience by saying "it feels like I am putting more into the group effort because I can help my mom instead of only being a cast member."
Potomac native Dan Binstock illustrates the "pop" part of the organization's family tradition as music director. BRAVO's final performance is on Father's Day with Binstock's daughter, Alexa, playing Ursula, the manipulative sea witch in the Disney underwater tale. Close friend, Jordyn White, is double cast in the same role. Binstock, a lawyer by day, said, "It's always interesting to drive up to rehearsal wearing my 'dad hat' and then immediately switch into 'music director' mode. At first I had to make a more conscious effort to treat my daughter like everyone else, but now it's become natural." Daughter Alexa reports "sometimes he's tough on me, but it's really fun and a special bonding experience for us. We always listen to new songs and sing when driving. I've always watched my dad play piano since I was a little girl and I've always thought, 'I wish I could be singing to his music.' It finally came true with 'The Little Mermaid' and he's helped me learn to love musical theater as much as he does."
BRAVO Productions is a musical theatre program designed for children in grades 1-12. The program focuses on teaching the art of musical theatre – as well as imparting a love for this American art form. Levy Issembert said, "We make sure that the children are having a blast while they learn to work together as a cohesive and supportive cast. While they are learning the tools of the craft — music, lyrics, choreography, staging and blocking — they are also becoming the next generation who will keep the Broadway tradition alive, if not onstage, then as well-versed audience members. Upcoming auditions for BRAVO's future fall productions will be posted soon on www.bravoproductions.org and on Facebook."
"Godspell Jr." and "The Little Mermaid Jr." will be performed on June 10 and 11 and June 17 and 18. Tickets for both performances are available online at https://www.showtix4u.com/index.php?submit=Search+for+Events&current_client=0531001402191839. The cost is $21 until June 9 and $25 at the door. No late seating.