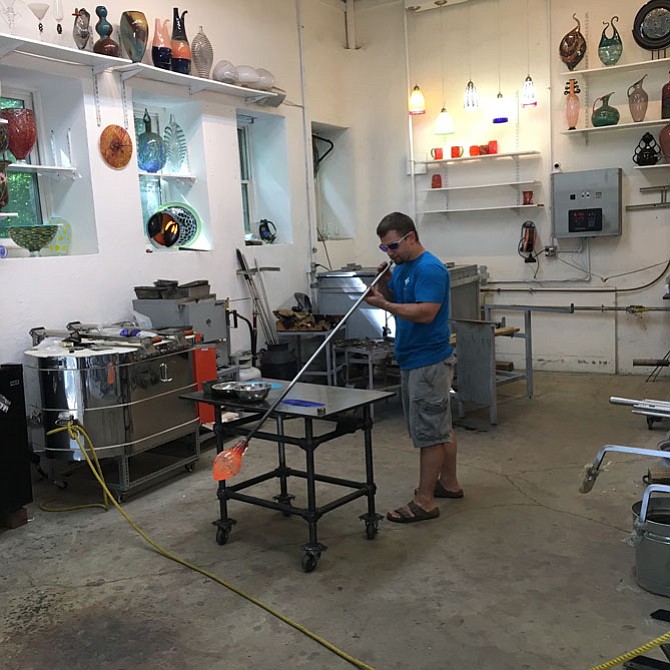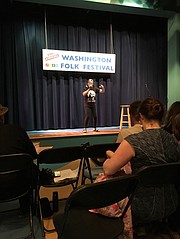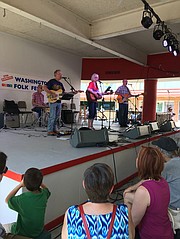 The Washington Folk Festival featured more than 450 local musicians, storytellers, dancers and craftspeople on Saturday, June 3 and Sunday, June 4 at Glen Echo Park.
The annual festival, a celebration of the folk music, dance and craft traditions of the D.C. area, also attracted thousands of visitors, according to Mary Boeckman, assistant technical director of the event which is held rain or shine.
"We generally get about 10,000 people," she said. "We lucked out this time, we've had great weather."
Five stages provided areas of entertainment, offering an estimated 70 hours of live music and dance performances. In addition to storytelling, dance workshops and a crafts marketplace.
All events for the two-day festival were free; it is sponsored by The Folklore Society of Greater Washington in collaboration with the Glen Echo Park Partnership.
Glen Echo's restored 1921 Dentzel carousel operated extra hours each day at a cost is $1.25 per ride. The traditional carousel music dominated the park, adding background music to all the festivities.
Because of the expected number of visitors to the festival and the limited amount of parking at the park, satellite parking was available at the GEICO campus on Western Ave., in Friendship Heights. Free shuttle busses operated from there to and from Glen Echo each day.