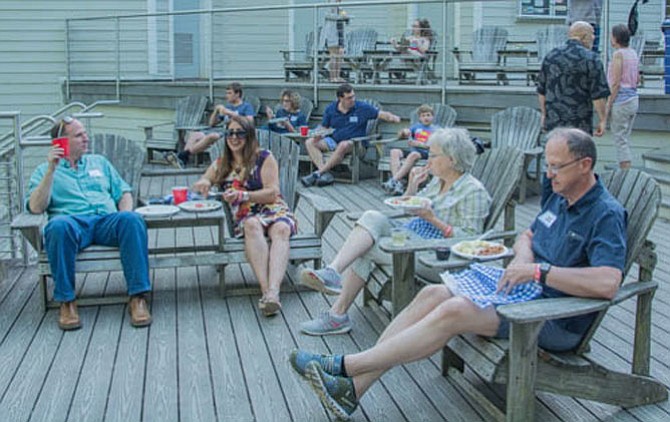 Great Falls — Approximately 100 people showed up to grill in support of the Riverbend Park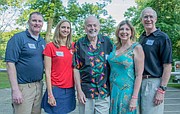 in Great Falls on Saturday, June 3.
The benefit was organized by the Friends of the Riverbend Park (FORB) and featured barbecue by Mookies of Great Falls.
"We do not have a final bill from the caterer, so we don't know what our net profit will be, but we raised around $4,500 in registrations and donations," said Hugh Morrow, president of the Friends of Riverbend Park, who lives less than a mile from the park.
Boat rides on the Potomac and s'mores by a campfire were also offered.
"Riverbend Park has a wide range of programs and activities appealing to almost every one of all ages," Morrow told the gathering. "I urge you to explore all the programs and opportunities available here at Riverbend, either online or by talking with the staff here at Riverbend Park."
Admission for adults was $50 per person, $25 per child under 21 and $125 per family of three or more. The money raised at the benefit will be used to support the park's summer programs and supplement funding the park receives from the Fairfax County Park Authority.
"There was a real sense of community," Morrow said. "Most of the people who attended were longtime supporters of Riverbend Park."
The FORB is a small organization, but it makes a large financial impact for the park.
Its efforts have sustained college interns for the park, funded field trip scholarships for underserved school children, equipment for park staff — snow plows, canoes, bass fishing boat, telescope, office furniture — and exhibit cases for the visitors' center.
Since 2007, the FORB's donations have totaled more than $150,000.