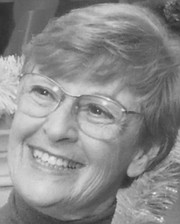 Plaque Honors Norma Hoffman
Inscription:
"We need to recruit new generations of supporters to provide the eternal vigilance that is necessary to preserve and protect these fragile urban wetlands."
The visitor center at Huntley Meadows Park is named in honor of this renowned park advocate and volunteer who fought to protect the wetlands since the park was acquired in 1975.
Norma Hoffman stopped construction of a four-lane highway through the park. She inspired three generations of local environmental activists and co-founded the park's two Friends organizations. Norma works to ensure the preservation of Historic Huntley and teaches thousands of children and adults about the value of wetlands.
Norma Hoffman reminds us all of the power of one.
What Makes Huntley Meadows Park Special?
Huntley Meadows Park includes the largest non-tidal wetland in northern Virginia. Over 200 species of birds and a wide variety of animals call the park home. The central area is visited using a unique ADA-accessible, raised boardwalk 0.6 miles in length. Primarily due to the boardwalk experience, Huntley Meadows is the premier location for close up wildlife observation and is regionally known as a birding hot spot. Annually, 200,000 visitors come to enjoy the park. It is the largest contiguous natural area park within the Fairfax County Park Authority jurisdiction.
After decades of volunteer efforts, Norma Hoffman's death means she is no longer the essential and iconic volunteer presence at Huntley Meadows Park. But she lives on through the friends of the park and the wildlife that will continue to thrive and entertain the thousands of visitors to the park.
What she is best known for was her successful fight to protect the Huntley Meadows Park by blocking a proposed four-lane highway from being built that would have cut through the park. It took more than 15 years of her determined effort but finally through her leadership and recruitment of hundreds of experts and citizen supporters, the proposed road was cancelled in 1990.
This action created the conditions to preserve and protect the 1,500 acre non-tidal freshwater wetlands area for the long term. For her efforts against long odds, she was awarded more than 30 local, state, and federal awards. In 1992 she was named the Sierra Club's 100 Environmental Heroes. The Virginia Wildlife Federation also named her Conservationist of the Year.
More recently, the Fairfax County Park Authority named the Huntley Meadows Park Visitor Center after her. Until very recently she continued to volunteer at the Visitor Center doing what she most enjoyed: meeting the public and explaining the importance of preserving and protecting the environment with all the visitors and especially the children who came to the park.
Hoffman's daughter Lisa called her "a tiny woman with the heart of a lion and the spirit of a child." Her closest friends agree with that assessment.
Hoffman was known as the mother of Huntley Meadows by her legions of admirers for the past four decades. However, she began her life as a young cabaret dancer in the Boston, Mass. underground cafes during WWII, earning money to help support her family while also finding time to volunteer at a local hospital to help administer to wounded soldiers. She performed with Milton Berle, and attracted the attention of Ethel Merman who invited her to join her on Broadway. She declined in favor of marrying Fred Hoffman, an Associated Press reporter who covered the Vietnam War and, among other positions, served as principal deputy assistant secretary to Secretary of Defense Casper Weinberger.
She found time to manage the political campaign of the first black candidate for public office in the city of Alexandria. In 1972 she worked for the Potomac Appalachian Trail Club. That experience may have sparked her interest in the planned road proposed by the park service which threatened the park.
Carolyn Gamble, a close personal friend and former park employee, said they shared a love of dance and the park. "Norma's gift was kindness. That was the motivation behind everything she did, whether she was fighting against the road through the park, striking a conversation with strangers on an elevator, or engaging kids at the Visitor Center front desk.
"When I started working at the park my boss told me it was a foregone conclusion that a road was going to be built through the park. I was horrified. Then along came a tiny dynamo named Norma Hoffman who was speaking against the road at public meetings, distributing flyers, holding rallies, writing letters and recruiting experts. She became my hero right then and there.
"I watched Norma in action and learned not only about civic involvement, but also about being a kind person. She also demonstrated the importance of preparing thoroughly and speaking graciously. She made her message memorable with humor and heartfelt emotion. She never gave up or tired of repeating herself. She also showed her appreciation of others, including opponents. If someone got angry in response to her efforts, she never seemed to take it personally. And she was always kind.
"Her legacy is the park itself. Her story will continue to inspire current and future generations of park visitors. I suspect there are many of us eager to honor her memory by reinvigorating our efforts to protect natural and cultural resources."
Harry Glasgow, a personal friend and park volunteer, said, "Norma was a soft spoken person whose determination and hard work routinely surprised her adversaries who underestimated her capability. She had an indelible impact on her supporters but also her adversaries. For example, the County Board of Supervisors discovered too late that with Norma you can't win a debate without facts. She delivered her points of view in a soft spoken effective manner. She lives on in the hearts of her friends and supporters, future champions of the park, and the variety of birds and animals that will continue to thrive and entertain visitors to the park."
Suzanne Lepple, a friend and ally who along with Hoffman formed the Citizens Alliance to Save Huntley Meadows (CASH), said, "Norma was my mentor and inspiration. I learned a lot from her over the decades but I am most grateful for the environmental consciousness she helped us instill in our children. Norma believed that the key to environmental preservation was engaging future generations to be good stewards of the environment."
Connie Carpender, a former staff member and volunteer for the park and Historic Huntley, said, "Her genius was the unassuming but genuine smile that hid a steely resolve in this tiny elf-like person to keep the wetlands and its inhabitants safe. At a most critical time in the life of the park she meant everything to it."
Karen Sheffield, park manager, Huntley Meadows Park, and Historic Huntley, said, "Norma was many important things to the vitality and importance of the park. She was a unifying force that mobilized the community to stop the road from being built; she was a sweetheart and dearly loved to share the wonders of the nature world with children. She will be dearly missed but lives on in the park volunteers and many citizen supporters who care for the cultural and natural resources; advocating, teaching, and sharing the natural wonders of the park."
Lee District Supervisor Jeff McKay said, "Norma Hoffman … an environmental champion, positive spirit, lover of nature and the many young people who visited the park. She was a volunteer, advisor, and friend to us all. You did it all, Norma, and generations are grateful. You will always be the keeper of Huntley Meadows Park and the reason for its existence. Also, you will always be present in the nature we experience daily at Huntley Meadows Park."
Lisa Hoffman, Norma's daughter, said, "I really won the 'mom lottery.' I wish everyone could be blessed with a mother like mine. Her lodestar was leaving the world a better place for having lived. She had boundless appreciation for all who touched her life. Her living legacy, along with her beloved Oasis, are the folks she inspired and influenced, the children she influenced to appreciate nature, and the park's wildlife residents who will thrive and share their existence with future generations."
Fred Hoffman, her husband of 72 years, said, "I was blessed many times over, to have spent nearly three quarters of a century with Norma. I am so fortunate to have realized what a rare gift I have been given. She was unfailingly the kindest, most gentle soul I have ever known. It is no exaggeration to say that everybody who knew her loved her. Even people who touched her in passing felt her warmth. I have seen it in their smiles, over and over again. Our love lives on, forever."
Services and inurnment for Norma Hoffman will occur in several months at the Arlington National Cemetery.
Friends of Huntley Meadows Park are planning a celebration of her life and contributions later this summer.
For details about this or other plans, see www.demainefuneralhome.com, Haddasah.org, or www.friendsofhuntleymeadows.org.