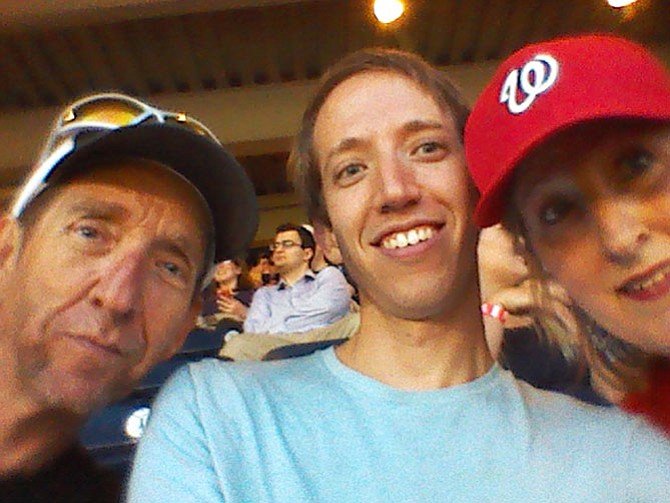 It was the third consecutive year for Arlington resident Nina Hurley, who said she had never seen so many people attend this year's baseball game between Capitol Hill legislators. The 24-year-old government employee and 2010 graduate of Bishop O'Connell High School claims the line Thursday evening, June 15, to the entrance of Nationals Park in Southeast Washington was at least two or three blocks long. The whole bottom of the stadium was filled, she noticed.
Although Democrats defeated the Republicans 11-2, Hurley saw players and fans on the left side of the aisle showing support for the right following the mass shooting the previous day against Republican teammates during an early morning baseball practice in Alexandria. She was impressed by signs Democrats waved to boost the morale of all hurt by the attack, especially the five people hit by gunfire — including House Majority Whip Steve Scalise, the Republican congressman from Louisiana wounded from a rifle shot to his right hip that fractured bones, injured internal organs and caused severe bleeding, according to reports.
"They were very unifying, saying they were on Team Scalise," Hurley said. A June 17 medical update posted online at scalise.house.gov, stated the congressman's condition was serious but showed signs of improvement following surgery.
A Congressional Sports for Charity press report says the June 15 game set a record with 24,959 tickets sold. More than $1.5 million was raised from corporate sponsors, $10 general admission sales and other donations for organizations that benefit area children and youth – Boys & Girls Clubs of Greater Washington, Nationals Dream Foundation, Washington Literacy Center – plus charities that support the U.S. Capitol Police officers and those injured by the shooting.