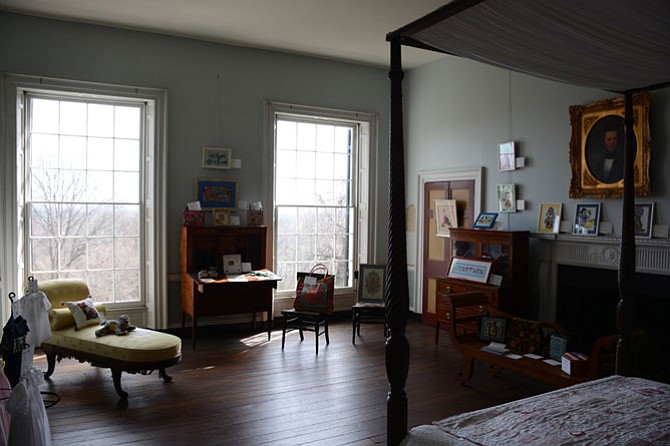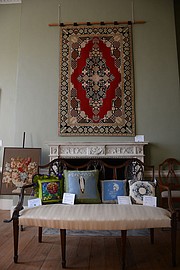 Needlework is no dying art, says Ellen Meyer of Alexandria, owner of the specialty needlepoint store "In Stitches" in Mount Vernon. Meyer is also a volunteer with Nelly's Needlers, a service organization that helps preserve Woodlawn Plantation and sponsors and operates the annual Needlework Show & Sale taking place at Woodlawn this month.
Woodlawn was the home of Martha Washington's granddaughter Eleanor "Nelly" Custis Lewis, "a huge needleworker," in her own right, Meyer said.
This year at the 54th Needlework show, 396 pieces are on display from around the country, and there are daily demonstrations of various needlework techniques scheduled daily. They vary in style from the resurgent surface embroidery to silk ribbon, counted cross-stitch and gold work.
"Needlework has lasted, endured," Meyer said. "It's rewarding to see so many people still stitching."
Contestants for categories including original, adaptation and commercial have already been judged by a three-member expert panel.
But Nelly's Needler volunteer Sue Nellor of the City of Alexandria said, from top to bottom, the quality of the work on display "is just gorgeous."
Work from the original Nelly's own hands will be available to view in a behind-the-scenes Collections Closet tour on Mondays and Thursdays between 10 a.m. and 12 p.m., and 12 p.m. to 4 p.m.
The Needlework Show & Sale runs all month at Woodlawn Plantation, located at 9000 Richmond Highway, Alexandria. For more information, visit www.woodlawnpopeleighey.org/annualneedleworkshow.