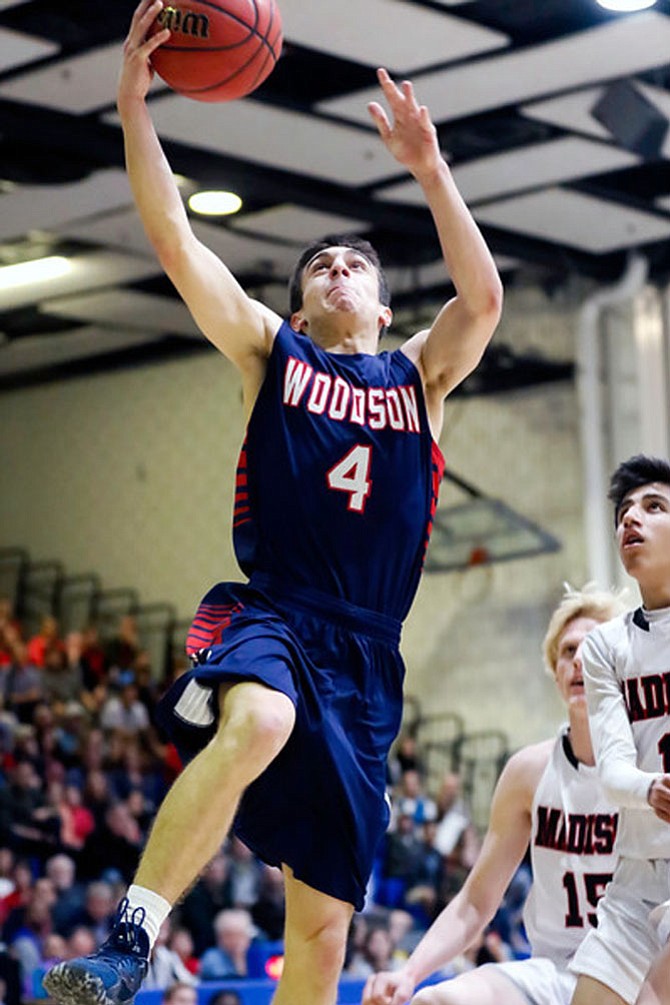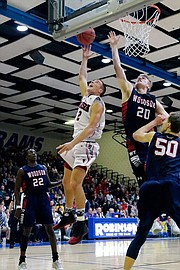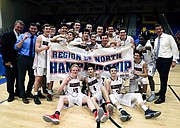 The Madison Warhawks (22-6) and WT Woodson Cavaliers (23-5) battled for the Virginia 6A North Championship held at Robinson High School on Feb. 25. Madison reached the finals by defeating South County, Battlefield and West Potomac while WT Woodson defeated Langley, Patriot and Herndon.
In the first quarter, Madison jumped out to an early 17-10 advantage.
By the end of the second quarter, Woodson cut that lead to 30-26.
The Warhawks then outscored the Cavaliers 13-11 to expand their lead to 43-37 in the third quarter.
WT Woodson kept things close by outscoring Madison 21-19, but Madison held on to rack up their first Regional Championship, 62-58.
Madison was led by Johnny Corish with 19 points who also received the Tournament MVP. Teammates John Finney had 15 points and Nick Conforti had 11.
Woodson was led by Jason Aigners with 23 points, while Matthew Urbach added 13 points and David Promisel scored 11.