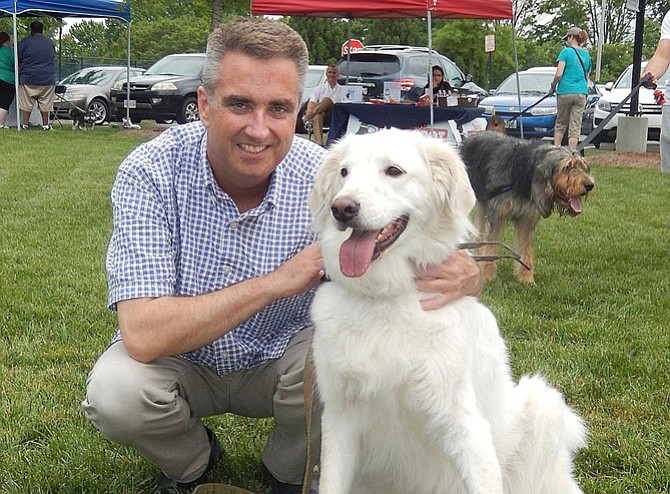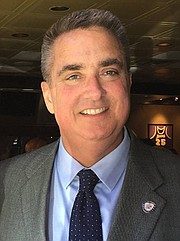 "I cannot begin to tell you how much I appreciate all the messages of support that have been shared with me." — Scott Silverthorne in a message to supporters
They say tough times reveal true friends, and Scott Silverthorne has some of the most fiercely loyal and staunchest supporters around. Despite his personal and legal problems, they are standing firmly by him and wouldn't have it any other way.
Mike Bushey has known him since they were children and they're lifelong friends. And he was one of some 15-20 friends and family members who gathered Monday morning to support and encourage Silverthorne before his court appearance.
"Scott's a good man," said Bushey. "He's always been there for me. What's happened to him is a very human thing. Anybody that would judge him would do well to look in the mirror, because we all come with good and bad. And Scott Silverthorne has a hell of a lot more good than bad."
"What happened was a mistake," continued Bushey. "But it would be a travesty of justice to put him through any more than he's already been through. He stepped down as mayor – and for him, you couldn't do anything worse."
Terry Simmons has known Silverthorne for 15 years. Calling him a "great friend and neighbor," she said, "He served his community so well for years and always put the City [of Fairfax] first. I'm here because I want to support him; he's a very good person who made a mistake, and he's already suffered enough."
ANOTHER LIFELONG FRIEND is Phyllis Salak, who's known him since he was 5. "He and my son were school chums for years, and he was also a family favorite with my daughter," she said. "He's always sincere, upbeat and positive. He's a good friend – how could you not support him?"
Former Fairfax Mayor John Mason was also in court Monday to support Silverthorne. "Scott is perhaps the finest politician that we experienced in the City of Fairfax in many years," he said. "And I use 'politician' in a positive way, noting Scott's incredible sense of the community's perspective on issues and his ability to shape an appropriate approach to address them."

Praising Silverthorne's "incredible memory," Mason said, "When he sat beside me on the dais, I could lean over to him and ask him a question about some issue that was addressed a decade ago, and he knew the details. His rapport with voters was based on his ability to focus in on each person he met with his personal charisma. His speech on the future of the City at his swearing in, June 2016, was the most prescient that any of us have made over the years. [Him stepping down as mayor was] a real loss."
After court Monday, Silverthorne's sister-in-law, Mary Silverthorne, was upset that the judge jailed him. "The person I know and love loves Fairfax City more than anyone I know," she said. "Scott's a wonderful guy and he's so loved. Look at his support here today; even the people at his job came. He made a mistake; it breaks my heart, but I know he's learned from it. Who's going to throw the first stone?"
Besides, she added, "He's not some cartel drug dealer. Distribution? That sounds like a profession. But I've come to learn this was recreation. I was shocked that he was taken into custody. I think, if he wasn't a public figure, this wouldn't have happened. Look at his service to the City – he was the youngest Councilman in its history and he was a phenomenal mayor. And my grandchildren adore him; he's a lovable guy and has a heart of gold. This case – and Scott – deserve a second look."
Silverthorne's niece, Katie Hayes, said she loves him, too, and so does her 2-1/2-year-old daughter. "He's such a great person," she said. "You can tell by the amount of support he has here today." Seeing him incarcerated, said Hayes, is "why I'm so shaken up. We didn't even get to say goodbye."
There, as well, was Marilyn Larsen, one of Silverthorne's teachers at Fairfax High and still among his closest friends. "There are so many of us whose hearts are breaking for what Scott is going through right now," she said. "In addition, we're enduring a battle of emotions between outrage [at what happened in court] and shocking disbelief. He is a good man who loves his community, his family and friends, and who has respect for the law and our justice system. We can all learn from Scott as we continue to love and stand behind him."
TWO OF SILVERTHORNE'S CO-WORKERS from a hardware store in Maryland where he's been working as a sales associate were among the contingent accompanying him into the courthouse on Monday. "He makes everyone laugh and elevates everyone around him," said Chris Minich Jr. "He made friends right away. I've had my own issues in the past, so I can empathize with what he's going through."
"He has charisma," said Rachel Siegel. "If he was having a bad day, you could never tell. He just stayed positive; he really is an all-around, great guy. And he owned up to his past and is moving on. I think they're using him as an example. What he did was wrong; but haven't we all done something wrong in our lives?"
On Tuesday, Silverthorne's attorney, Brian Drummond, was able to visit him in jail. Although Silverthorne currently has no access to social media, the attorney told him about the encouraging messages people have been writing to him on Facebook.
Afterward, at Silverthorne's request, Drummond posted the following Facebook message from Silverthorne to all those supporting him: "I was as shocked as everyone that I'm now here, but I ask for your continued friendship and support as we move toward the sentencing phase in June. I cannot begin to tell you how much I appreciate all the messages of support that have been shared with me."