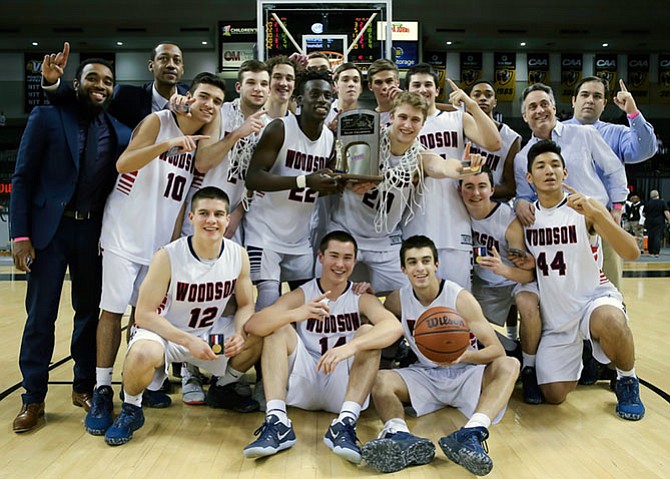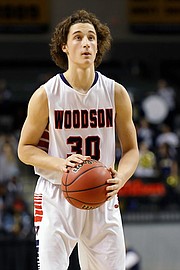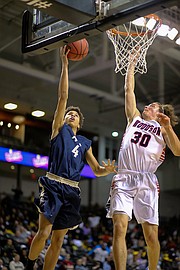 C.D. Hylton Bulldogs (21-9) and W.T. Woodson Cavaliers (25-6) are separated by less than 30 miles by the Capital Beltway, yet they faced one another in their team's most important game of the year for the Virginia 6A State Championship in Richmond, at the Siegel Center, home to Virginia Commonwealth University. Both teams were making their first appearance in the state tournament.
Woodson advanced to the final after defeating Franklin County 75-46, and Landstown 45-43. Hylton advanced after defeating Madison 65-60 and Western Branch 71-64.
In the first quarter, Woodson came out fast, establishing an early 16-10 advantage, with Jason Aigner scoring 5 of those points and Simon Mulaa adding 4. For the quarter, Woodson shot 7-11 from the field for 63 percent.
In the second quarter it would be a reversal of the opening period and Hylton would outscore Woodson 16-8 to take a 26-24 halftime advantage in large part to their defense holding Woodson to 25 percent shooting for the quarter and shooting 50 percent.
In the third quarter, both teams scored 10 points and both teams limited much offensive production, and Hylton would narrowly hold on to the lead 36-34.
In the fourth quarter, Woodson would rally scoring 12 points while holding Hylton to just 10 points again. Woodson's Matt Urbach made one of two free throws which tied the game at 46, with 11.5 seconds to play in regulation. A desperation shot by Dwayne Hill was unsuccessful as time expired, sending the game to overtime.
In OT the Cavaliers would make crucial free throws and a Hylton timeout with no timeouts remaining, resulted in a technical foul, securing the winning margin 55-50 and Woodson's first state title.
Woodson was led by Jason Aigner's 26 points, including 3-8 from 3 point range and 11-11 from the charity stripe. Matt Urbach added 11 points including 7 which came from the free throw line, including the one that allowed Woodson to get to OT. For the game, Woodson shot 21-30 from the line as a team, while Hylton converted 6-8. Hylton was led by Dwayne Hills 18 points and 4 rebounds. Chris Mansker added 9 points and 3 rebounds.
Woodson Coach Doug Craig thanked the alumni and players as well as Red Jenkins who he said "built this place," adding "it's been a culmination of 54 years of being really close, knocking on the door and finally kicking it open."