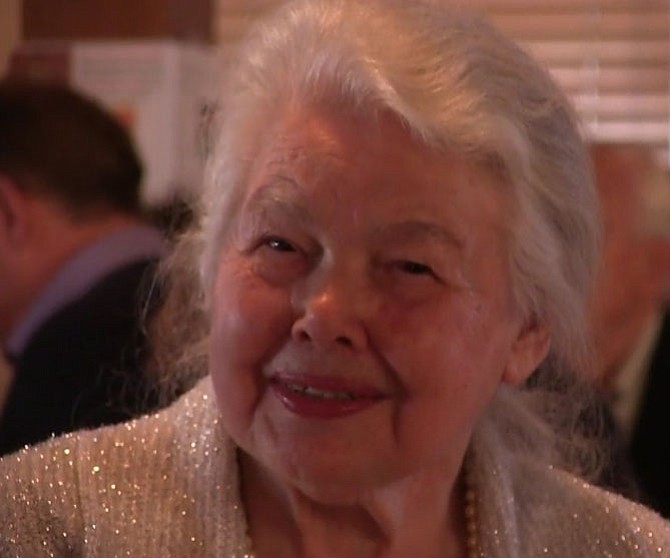 Great Falls — On Sunday, April 26, the Great Falls Historical Society gathered at the Colvin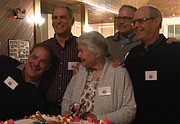 Run Dance Hall to present Doris Carpenter with the Jean Tibbetts History Award, acknowledging her achievements in educating the community about the many successes and challenges of Thelma's Country Store.
By researching, preserving artifacts, documenting, and telling the story of a modest country store over a 70-year period, Carpenter preserved an important piece of our community's past for future residents of Great Falls to enjoy. Those who came to honor Doris told stories of her leadership in 4-H, her work at the United Methodist Church, her efforts at the Great Falls Library, her digitization of the Naomi Whetzel Photographic Collection, and more.
Six of Doris' eight children were present – all proud of their mother. Walt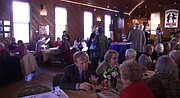 Lawrence gave Doris a night-time photo of Thelma's Store taken at a time when the store was still open, which he presented to her at the event.
The Difficult Run String Band played the music, Our Mom Eugenia Greek Restaurant catered the food, and the Board of the Colvin Run Dance Hall offered the use of the Hall as a gesture of gratitude for Carpenter's many years of service to the Colvin Run Dance Hall and nearby neighbors.
George Newman captured the spirit of the evening and of Carpenter very well. He noted that Doris had matured into a most beautiful loving and giving senior citizen — a fine example of how to age with dignity and grace. Having her wits about her to capture pieces of history as it was happening — capturing history as it was unfolding — is a gift to our community, and a piece of local culture.