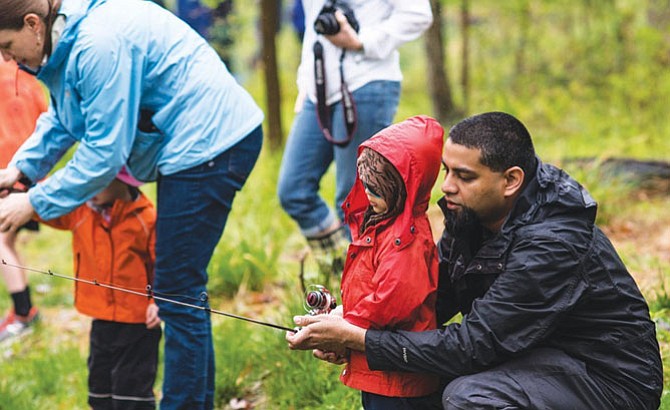 Vienna — Spring "sprang" and then abruptly retreated — temporarily, that is. Although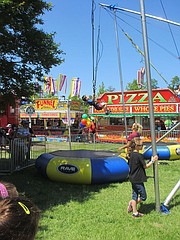 some of the events planned for mid-March were cancelled or postponed, there remains a plethora of fun events and activities scheduled for April through May, from Meadowlark Gardens' Easter egg hunt (admission fee) to ViVa! Vienna! over Memorial Day weekend (no admission fee). In between are outdoor family events and indoor/outdoor Vienna Idol qualifying rounds as well as the launch of Wolf Trap's summer season concerts.
The Vienna-Oakton Connection has rounded up several of the area's anticipated events:
Easter Egg Hunt at Meadowlark Botanical Gardens
Thursday, April 13 at Meadowlark Botanical Gardens, Beulah Road. Check-in 11 a.m.
Children, ages 2 to 11 years old, have the spring-like opportunity to do crafts, play games, nibble on snacks, and have photos taken with the Easter Bunny on April 13. Crafts and games begin at 11 a.m., and an Easter Egg Hunt on Thursday, April 13. Check in plus crafts and games will begin at 11 a.m. and the egg hunt happens at 11:30 a.m. Festivities take place in Lilac Pavilion area. Bring your own Easter basket for egg collection.
Tickets are available online only and are $10 per child plus a $3 transaction fee. The number of tickets available is limited. Tickets are nonrefundable. Accompanying adults are free. Parents/custodians are responsible for monitoring the content of Easter eggs and snacks to meet their children's dietary limitations and safety.
Public Works Day Open House
Sponsored by Town of Vienna, scheduled for Thursday, May 18, 2-6 p.m.
This annual event, where children can climb in and on construction equipment and pick up a variety of snacks is a pre-schooler's dream.
Children and adults tour the northside property yard on Mill Street, taking a close-up look at heavy machinery, vehicles, and equipment used by public works. Employees boost children into cabs and protect the children' safety as they climb all over the world's biggest "Tonka trucks." Light refreshments and take-home freebies are available to children.
For more information, call the Department of Public Works at 703-255-6380.
Family Fishing Rodeo
Saturday, April 22, at the trout-stocked creek at Wildwood Park, first of six available time slots is 9 a.m., and the final slot starts at 11:30 a.m.
Tickets are required and on sale via viennava.gov/webtrac. Tickets are $3 per person with a limit of six tickets per household. All participants over age 16 must possess a fishing license. Licenses may be purchased through the Virginia Department of Gaming and Inland Fisheries, dgiflicense.virginiainteractive.org.
Attendees access the rodeo via the walking trail through the park on Follin Lane, across the street from Navy Federal Credit Union.
Participants who catch a tagged fish win a gift card from a local business. For more information, contact the Parks and Recreation Department at 703-255-6360.
6th Annual Taste of Vienna
Saturday, April 29, 2017, from 11 a.m. to 8 p.m., sponsored by the Vienna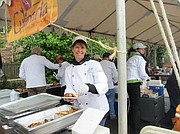 Volunteer Fire Department (VVFD). Festival on grounds of VVFD, 400 Center St., S., Vienna.
All-day event with music and beer and wine sales, showcases the Vienna-area restaurants popular with local residents.
Admission is free; guests purchase samples directly from restaurant booths. Proceeds benefit the Vienna Volunteer Fire Department.
ViVa! Vienna!
Saturday, May 27 through Monday, May 29, historic Church Street corridor.
One of Vienna's most-anticipated and fun-filled events, the ViVa! Vienna! Memorial Day weekend festival offers amusement rides, carnival food, live entertainment on three stages, games and activities for children, and, hundreds of market vendors from tangibles to commercial services.
By coloring and printing out a ride image, children are eligible to receive one free ride ticket with the purchase of additional tickets.
Main stage, children's stage, and auxiliary stage provide live entertainment throughout the extended weekend.
Saturday, May 27 – food and rides open 10 a.m. to 10 p.m.; Sunday, May 28 – food, rides, entertainment open 10 a.m. to 10 p.m., vendors 10 a.m. to 6 p.m.; Monday, May 29 – all events 10 a.m. to 6 p.m. Sponsored and run by the Rotary Club of Vienna in partnership with the Town of Vienna.
For details, schedule of events, and participating food and merchandise vendors, visit vivavienna.org/. For entertainment line-up, go to vivavienna.org/entertainment.aspx.