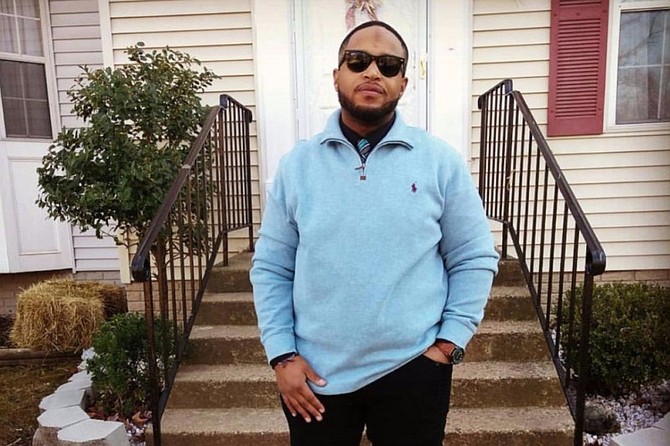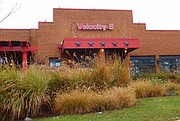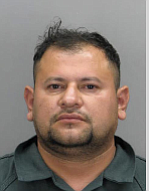 Friday nights are fun times to be in a sports bar. But a fight that erupted in the parking lot of Velocity 5 in Centreville, early Saturday morning after it closed, left one man dead, another injured, one person in custody and two others on the run.
Fairfax County police were called to the scene at 5825 Trinity Pkwy. around 2:15 a.m. on Nov. 4 for a possible stabbing. There, they found Centreville resident Harold Garnett, 27, with wounds to his upper body.
He was rushed to the hospital – where he later died – while responding officers immediately searched the area for the perpetrator. One of the K-9 units found the suspect hiding in some nearby bushes. He's identified as Vidal Flores Cuchillas, 38, of Centreville.
Police arrested him and took him to the Adult Detention Center, where he's being held without bond. Flores Cuchillas was originally charged with malicious wounding; but now that Garnett has died, detectives planned to meet with the Commonwealth's Attorney's Office to possibly amend the charge to murder. Flores Cuchillas has a Jan. 24, 2018 court date.
"[Garnett] was taken to the hospital in critical condition and was expected to survive," said police. "[But] his condition worsened throughout the day and he was pronounced dead Saturday evening."
Now, detectives are seeking witnesses to the incident – as well as to what led up to it – and anyone with information is asked to contact Det. John Vickery at 703-246-7865. Police believe up to 50 people witnessed both incidents and they're hoping to speak to as many of them as possible.
They're also looking for two, additional suspects because a second person was also assaulted during the fight. Police say preliminary investigation revealed that Flores Cuchillas and two other, as-yet unidentified people allegedly assaulted a 26-year-old man before running away. That victim wasn't taken to the hospital, but did sustain minor injuries.
So any information the public can provide could be crucial to further arrests. "No matter how minor a detail may seem, it could be what our detectives need to piece together what happened or lead to the identities of the two, outstanding suspects," said police. They're described as thin, Hispanic men in their mid to late 20s, Detectives believe they were active participants in the fight, but are only suspects in the second assault case, not Garnett's murder.
Police spokeswoman, Officer Reem Awad, said Monday that police don't yet have an idea what Flores Cuchillas and Garnett were arguing about prior to their altercation. She also said the two men did not know each other prior to coming to the sports bar. But, said Awad, Garnett and the second victim knew each other.
Garnett was also well-known and well-liked by the staff at Velocity 5, which made the following statement on its Facebook page, Sunday, Nov. 5:
"The Velocity Five family was deeply saddened to learn of the tragic events that occurred in our parking lot on Saturday, Nov. 4. We are broken at the loss of our friend. Most importantly, we send our most heartfelt condolences to [the] family of the victim involved. He was our respected friend, as well. Our customers and communities are our priority; and, without equivocation, our hearts are broken and our prayers go up for them.
"Our restaurant had been closed for approximately 40 minutes at the time of the incident. Our staff, while doing final closing procedures, heard a fight at the far end of the parking lot. One of our executive team members was able to contact the police quickly. Our main focus is actively cooperating in this ongoing, criminal investigation.
Again, we are deeply saddened by the loss of one of our regular guests and friends. We will miss the joy and happiness he brought to the restaurant daily. We are all heartbroken at this loss."
In a Sunday-night interview with reporter Michael Quander of WUSA-TV channel 9, Garnett's sister described her brother as a "kind and giving person" and said he was stabbed in the heart. Garnett's mother, Josette Garnett, said her son called her Friday night before going to Velocity 5. She said he was crying on the phone, but wouldn't tell her why.
As for her son's assailant, she said, "He didn't have to take his life. I have forgiven him, in order to move on with my life, but I want answers. I want to know why."
Meanwhile, a Go Fund Me page, www.gofundme.com/young-soul-gone-too-soon, has been set up to raise money for Garnett's funeral expenses and his children. The goal is $8,000, and donations are already past the halfway point.
On that page, Marta wrote on behalf of the family:
"On Nov. 4, we lost an all-around amazing person. There are no words to properly describe him, for he is so many things. He was, kind, funny, smart and had a big life ahead of him. Most of all, he was loved by everyone who knew him. One look at his smile and you knew it [would] make your day. Much like there are no words to describe the magnificent person we lost, there is no way to describe how our family feels.
"We cannot express how deeply he was loved by us and everyone around him. We are truly and deeply saddened by our loss. We all are hurting and handling things the way we know how to. Some go to Facebook to pay their respects in pictures and kind words. Some sit quietly trying to process their loss.
"We all are grieving his loss – myself, his dad, mom, grandmothers, brother, sisters, son, cousins and all his friends and family. We want our family and friends to find peace, and [we] hope that hosting a celebration for Harold will give him a life with wings in heaven."
On Nov. 6, relative Samantha Maria Garnett added to that page. "Our family and friends are remaining strong and sticking together as one for Harold," she wrote. "We want to thank everyone for all the love, prayers and donations."
Others posted there, too. One woman wrote, "Not only was he was one of my favorite regulars at V5, he was my friend. Love and miss you dearly, Harold, aka 'bartender.' I don't know what my Friday nights will be like now without you."
Another person wrote, "Rest in peace, Harold. You're gone, but will never be forgotten." And yet another wrote, "May his soul rise to the heavens and dwell with the living God."