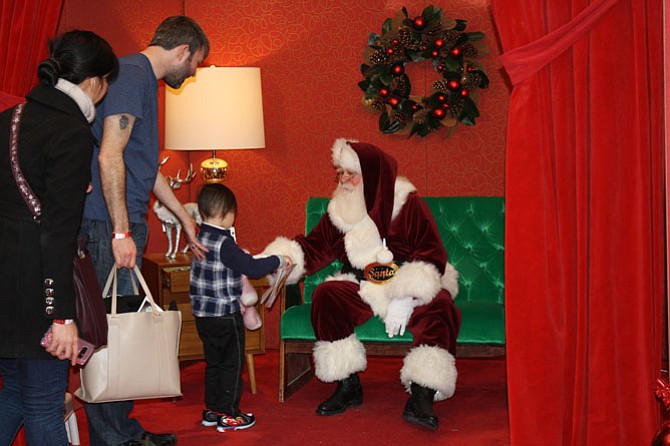 Up on Santa's lap, the pressure is on and sometimes no words come out, but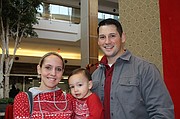 Santa knows somehow. That's what happened with Liam Dallavale, 2, of Springfield who is a fan of trains, and his mother Amanda looked on it as another type of accomplishment. "He didn't cry," she said.
That was the scene at Springfield Town Center on Saturday, Nov. 18 when their Santa, a veteran of 13 years as a Santa, and three years at the Town Center, took to his chair. In a matter of minutes, the line wrapped around the center plaza, while country musicians Sandra Lee and Rebecca Magnuson manned guitars on stage. "It's our official opening for the holidays," said Kimberly Baldy, the town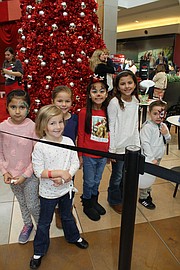 center marketing coordinator. There will be events all through the month until Christmas, such as the PREIT Perks event next weekend with free valet and free gift wrapping for members.
Santa's Schedule
Santa will be at the Town Center full time for the next few weeks, here is Santa's schedule:
Monday to Saturday
10 a.m.-9 p.m.*
(*Santa takes a break from 1-2pm and 5-6pm)
Sunday
11 a.m.-7 p.m.
(Santa takes a break from 2pm-3pm)
Thanksgiving
CLOSED
Christmas Eve
9 a.m.-5 p.m.
More like this story