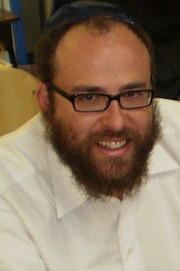 Community Chanukah Events
Menorah Magic at Home Depot
Craft your very own take home Menorah,
Sunday, Dec. 3, 3:30 p.m.-5:15 p.m.
Chanukah Lighting at the Lake Anne Waterfront
The Menorahs warm glow on a cold winter night...come on there's nothing better, Thursday, Dec. 14, 6 -7 p.m.
Chanukah Bowl @ Bowl America
Join us Sunday, Dec. 17 at 4 p.m. for a special evening of bowling, grand chocolate gelt drop from high above in the bucket of a Sterling fire truck. Tons of Chanukah fun for the entire family.
Visit http://www.chabad...">www.chabadrh.org for information or to reserve.
For more information on the above events, call Rabbi Leibel Fajnland at 703-476-1829, visit http://www.chabad...">www.chabadrh.org, or write to Rabbi@chabadrh.org.
The Chanukah story happened so long ago – yet carries a timely message for us, even today.
Science has given us the greatest technologies and conveniences, yet it has not freed us from the moral and social challenges of our day. From gun violence and simmering racial tension, to corruption and perversion in the halls and sanctums of power, we now witness that material pursuits and successes alone, do not necessarily lead to a happy and meaningful life.
Our children need a better diet than the value-system fed to them by Hollywood, the Internet and mass media. They need, nay, they want, inspiration, a noble cause to live for, a moral purpose that frames their pursuits and interests with meaning and direction.
Judaism teaches that every human being is created in the image of the Divine, charged with the duty to illuminate his or her surroundings, to make our universe a better place, a brighter place, a holier place.
A wise sage once said, "Don't chase away darkness with a broom; simply light a candle." Darkness has no reality of its own – it's merely the absence of light. Let's teach our youth that they are the Menorah, and in a world of moral darkness, their one small act of goodness and kindness can, and will, cast a light of epic proportions – just like the tiny flask of oil that miraculously burned for eight days in the Menorah of old.