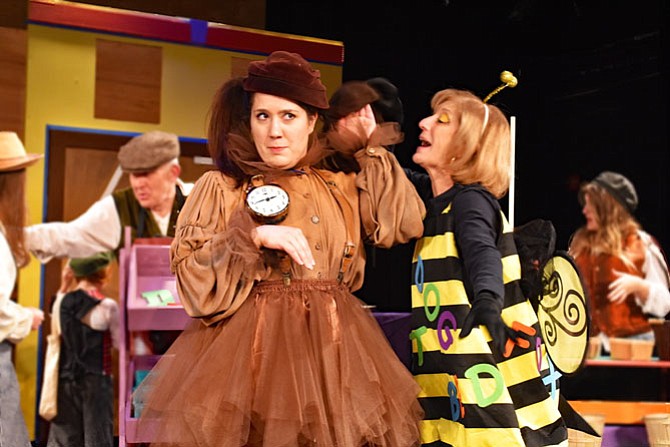 Fairfax — "For our 20th anniversary season, we wanted to do something non-traditional in the holiday time
Where and When
Providence Players of Fairfax present "The Phantom Tollbooth" at James Lee Community Center Theatre, 2855 Annandale Road, Falls Church. Performances: Dec. 8 to Dec. 16, 2017. Thursday, Friday and Saturday at 7:30 p.m. Saturday and Sunday matinees at 2 p.m. Tickets $17 (General Admission). Call 703-425-6782 or visit www.providencepla... Note: "The Phantom Tollbooth" is co-produced with The Young Hearts, a group of teens, who raise funds to battle blood cancers and other diseases. Half of all net proceeds from this production will be donated by The Young Hearts to the Leukemia and Lymphoma Society.
slot. We have always liked the idea of presenting a fantasy rather than a traditional holiday show," said Chip Gertzog, director, Providence Players' production of "The Phantom Tollbooth."
Adapted by Susan Nanus from the classic young adult novel by Norton Juster with illustrations by Jules Feiffer, "The Phantom Tollbooth" centers upon Milo who is dealing with the tedium of school and learning, along with pressures to act out from the Demons of Ignorance. Then Milo goes on a fantastic journey with his trusty timekeeping companion dog named Tock. The journey takes them through adventures in the Land of Wisdom. As they travel, Milo and Tock meet many memorable characters. And Milo learns many valuable lessons to take through life.
"Audiences, young and old, will be captivated by both the fantasy aspect of the play and by the sophistication and humor," said Gertzog.
Veteran actor Talia Cutler, 12, plays the central character Milo. For Cutler, "Milo is very bored and never knows what to do. What Milo does have is curiosity. So, Milo goes on a marvelous adventure in exploring and discovering strange lands far and wide."
Long-time Providence Players member Derek Bradley portrays The Humbug – a character who is undependable, caring only for himself. But, Bradley plans on making the character "fun and part of the pure entertainment" of the show.
Susan Kaplan, another long-time member of the Providence Players portrays two characters; the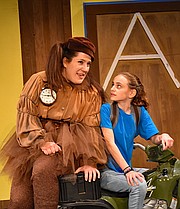 kindly Spelling Bee who treasures education as well as Everpresent Wordsnatcher, who points out the importance of word choices. For Kaplan, the play "offers good lessons for today's world; the importance of education and kindness, the need to work together and for compromise, as well as the need for tolerance and acceptance."
Amanda Ranowsky portrays Tock the Watchdog. "Tock is a hybrid of a clock and a dog, literally, a 'Watchdog.' Tock is a friend, protector, and sidekick for Milo," said Rasnowsky. "There's something for everyone to enjoy with this show. Adults will appreciate the wittiness, and the many little 'play-on-words' that pop up through our characters and dialogue. Kids will love the fantasy and adventure of it all."
"The cleverness of 'The Phantom Tollbooth' and the humor and sophistication of the language is marvelous. We want young and old alike to enjoy themselves and have fun," said Gertzog.