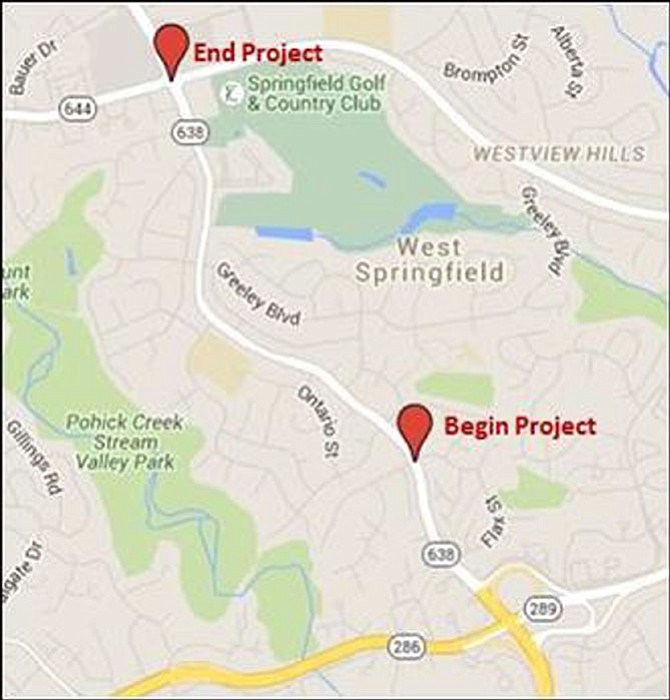 Springfield — The Virginia Department of Transportation is holding a public information meeting Thursday, Nov. 30 on plans to widen Rolling Road (Route 638) from two to four lanes from just north of the Fairfax County Parkway (Route 286) to Old Keene Mill Road (Route 644).
The public is invited to stop by between 6:30 and 8:30 p.m. at Rolling Valley Elementary School, 6703 Barnack Drive, West Springfield, to view displays and learn more about the project, including information about noise analysis and stormwater management. VDOT staff will be available to answer questions.
A brief presentation will begin at 7 p.m. Comments may be provided at the meeting or sent to VDOT by Dec. 11, 2017. Email or mail comments to Mr. Hamid Misaghian, P.E., Project Manager, Virginia Department of Transportation, 4975 Alliance Drive, Fairfax, VA 22030.