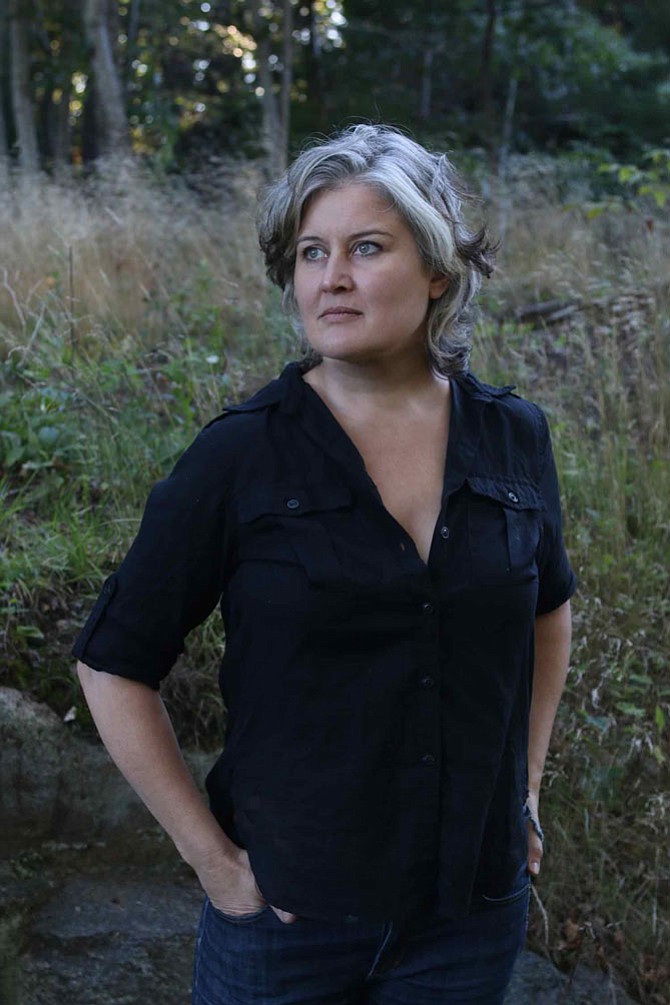 Friday/Oct. 13
Meet the Artist. 6-9 p.m. at the Waverly Street Gallery, 4600 East West Highway, Bethesda. Metal arts by Wanjin Kim. On exhibit Oct. 8-Nov. 4. Call 301-951-9441 for more.
Saturday/Oct. 14
Antique and Classic Car Show. 11 a.m.-3:30 p.m. at Rockville Civic Center Park, 603 Edmonston Drive. Featuring more than 550 vehicles, a car-related flea market, a car sales area and a performance by The Hillbilly Gypsies. Rain date for this event is Saturday, Oct. 21. Call 240-314-5022 for more.
Sunday/Oct. 15
Seth Glier in Concert. 9 a.m.-3 p.m at Focus Music at Tikvat Israel Congregation Synagogue, 2200 Baltimore Road, Rockville. Fall tour in support of his latest studio album, Birds. Visit sethglier.com for more.
CREEKfest. Noon-3 p.m. at the Clara Barton Community Center, 7425 MacArthur Blvd., Cabin John. Join the Friends of Cabin John Creek for a birds of prey show, live blues music, and kids' activities. Plus learn how to help the creek. Visit cabinjohncreek.org or call 301-758-9874 for more.
World of Montgomery Festival. noon-4 p.m. at Montgomery College Rockville campus, 51 Mannakee St., Rockville. International music, food, dance, culturally authentic arts demos, and hands-on activities. Visit worldofmontgomery.com/ for more.
Wednesday/Oct. 18
Energy Bingo with Larisa Johnson. 1-2 p.m. at Damascus Senior Center, 9701 Main St., Damascus. Energy Bingo is a combination of Bingo and Jeopardy. Participants will learn tips on how to conserve energy in their homes, learn about new efficiency measures they can be taking, and the programs they can participate in through the Empower Maryland program. Free. Call 240-777-6995 for more.
Thursday/Oct. 19
Hispanic Heritage Month Celebration. 1-2 p.m. at North Potomac Senior Center, 13860 Travilah Road, Rockville. Dancing, music, food fiesta. Free. Call 240-773-4805 for more.
Meet and Talk with Eleanor Roosevelt. 7-9 p.m. at the Potomac Community Center, 11315 Falls Road. Linda Kenyon performs in a one-woman show tracing the evolution of the former First Lady from a retiring young girl to a wise and purposeful world figure. Call 240-221-1370, email info@ PotomacCommunityVillage.org or check out www.PotomacCommunityVillage.org for more.
Paula Cole in Concert. 7 p.m. at the AMP by Strathmore, 11810 Grand Park Ave., North Bethesda. Celebrating the release of her new CD "Ballads" and the 20th Anniversary of her landmark album "This Fire." Visit www.ampbystrathmore.com for more.
Friday/Oct. 20
A Benefit for Homeless Animals. 6-10 p.m. at The William F. Bolger Center,
9600 Newbridge Drive. Dogs in costumes, presented by MCPAW, the Montgomery County Partners for Animal Well-Being. Visit www.mcpaw.org/ for more.
Artists Reception. 7 p.m. at Gallery B, 7700 Wisconsin Ave., Suite E, Bethesda. Artists behind the "Sent & Received," exhibit which will feature artwork by service members, veterans and military caregivers that explores the tradition of care packages. The exhibit will also include Combat Paper, works made on paper made from military uniforms, which runs through Nov. 4. Visit www.bethesda.org/bethesda/gallery-b for more.
Oct. 21-Dec. 2
Townscapes: Sketching as a Way of Life. 1:30-4:30 p.m. at the VisArts Center, 155 Gibbs St., Rockville. Class will be sketching in the blocks surrounding VisArts, weather permitting. In inclement weather, sketching is done inside. Saturday classes. Call 301-315-8200 for more.
Saturday/Oct. 21
Potomac Day. 8 a.m.-3 p.m. at 9812 Falls Road, Potomac. Arts and entertainment for all ages, ranging from rides for children to a classic car show and business fair. The highlight is the Potomac Day Parade at 10:30 a.m., featuring hundreds of entrants, including bands, horses, classic cars, school groups, scouting organizations, and candidates for elected office. This is the 35th annual Potomac Day. Free. Call the Potomac Chamber of Commerce at 301-299-2170 or visit www.potomacchamber.org.
Sunday/Oct. 22
Crab Feast Fundraiser. 1-5 p.m at the Hyatt Centric Arlington, 1325 Wilson Blvd. The Bethesda-Chevy Chase Rescue Squad Alumni Association is associated with the Bethesda-Chevy Chase Rescue Squad, a community-supported nonprofit organization that provides fire, rescue, and emergency medical services. $45 in advance, $50 at the door. Call 301-442-4136 or visit www.bccrs.org.
Royce Hanson Awards. 3-5 p.m. at the BlackRock Center for the Performing Arts, 12901 Town Commons Drive, Germantown. For recognition of outstanding commitment toward the protection of Montgomery County's Agricultural Reserve. $75. Visit www.blackrockcenter.org for more.
Friday/Oct. 27
Afternoon Movie. noon-2 p.m. at Potomac community Center, 11315 Falls Road. Potomac Community Village presents "Smokey Joe's Cafe," celebrating songs of Leiber and Stoller, including "Fools Fall In Love," "Yakety Yak," "Charlie Brown," "Hound Dog," "Love Potion #9," "Stand By Me," "Spanish Harlem," and "Kansas City." Free. Call 240-221-1370 or visit www.PotomacCommunityVillage.org for more.
Oct. 28-29
Student Art Exhibition. Various times at The Yellow Barn Studio & Gallery, Glen Echo Park, 7300 MacArthur Blvd., Glen Echo. Students of Gavin Glakas, an artist from Bethesda. Call 240-626-4981 or email alex.bartman@outlook.com.
Sunday/Oct. 29
National Philharmonic Chamber Concert. 3 p.m. at the John Kendall Recital Hall, Takoma Park, 7711 Eastern Ave. Potter Violins performing the works of Hugo Wolf, Gabriela Lena Frank, Hamza El Din and Antonin Dvořák. $20. Visit classicalmusicconcert.org for more.
Haunted House. 4-6 p.m at the Clara Barton Community Center, 7425 MacArthur Blvd. Fortune tellers, zombies, games of nerve and steel. Visit www.FriendsCBCC.org or call 240-777- 4910.
Zoe Mulford in concert. 7 p.m. at Focus Bethesda at Positano's Restaurant, 4948-4940 Fairmont Ave., Bethesda. $15-18. Call www.focusmusic.org for more.
Monday/Oct. 30
Empty Bowls Soup Lunch Tour. 11 a.m.-1:30 p.m. at Hyatt Regency Bethesda, One Bethesda Metro Center, Bethesda. At each lunch, about 300 guests will taste unlimited soups from local restaurants, and choose a handcrafted bowl to take home. $35, benefit for the Capital Area Food Bank. Visit capitalareafoodbank.org/empty-bowls for more.