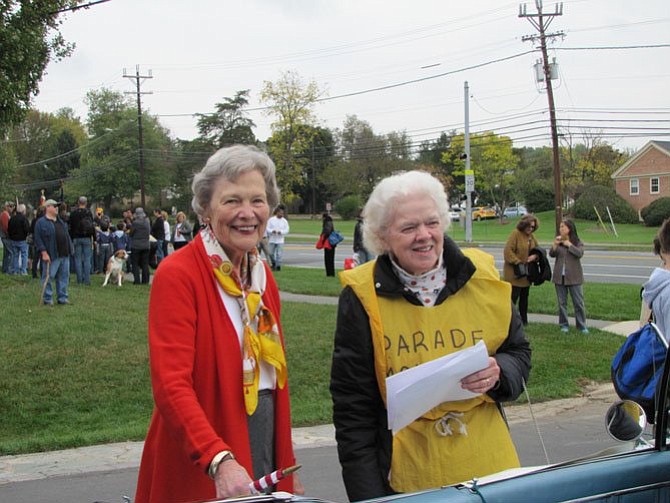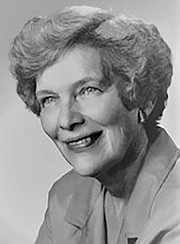 Jean W. Roesser, former state delegate, state senator and Maryland Secretary of Aging, died on Monday, Oct. 2, 2017. A longtime resident of Potomac, she was the wife of the late Eugene F. Roesser; mother of Eugene F. Roesser, Jr. (wife Lynn), Mary Roesser Calderon (husband, Jorge) and Anne Marie Roesser; sister of Marion W. Coffey; grandmother of Mary Margaret "Meg" Roesser and Paul Francis Roesser Calderon. She was born in Washington D.C. on May 8, 1930.
Roesser represented Potomac in both the Maryland House of Delegates and the Maryland Senate. She served as Secretary of Aging for the State of Maryland from 2003-2007, commuting daily to Annapolis from Potomac.
The longtime Potomac resident and activist served in the Maryland State Senate from 1995 to 2003. Her committee work included economic development initiatives, group homes, the Finance Committee, welfare reform, health care delivery and financing, legislative ethics.
She was a member of the Maryland House of Delegates, January 1987 to January, 1995, serving on Constitutional and Administrative Law Committee; Special House Committee on Drug and Alcohol Abuse; Environmental Matters Committee; and Commerce and Government Matters Committee, among other issues.
Roesser was a founding member of the Arts Council, Montgomery County, a member of the West Montgomery County Citizens Association and the Potomac Appalachian Trail Club. She was a newspaper reporter for a time for the Suburban Record.
She served as delegate to the Republican Party National Convention in 1996 and as an alternate delegate in 1992. She served as vice-president of the Maryland Federation of Republican Women and president of the Montgomery County Federation of Republican Women. She was a member Potomac Women's Republican Club. She was Grand Marshal of the Potomac Day parade in 2013, riding in an antique fire engine with her son, Eugene.
Roesser received her B.A. in Economics from Trinity College in 1951 and did graduate work in economics at the Catholic University of America.
A Mass of Christian Burial will be offered at Our Lady of Mercy Catholic Church, 9200 Kentsdale Drive, Potomac, on Saturday, Oct. 14, 2017 at 11 a.m. Interment in St. Gabriel's Cemetery.
In lieu of flowers, memorial contributions may be made to Catholic Charities, P.O. Box 96185, Washington, DC 20090; Christ Child Society, 5101 Wisconsin Avenue, NW, Suite 304, Washington, DC 20010; Little Sisters of the Poor, 4200 Harewood Road, NE, Washington, DC 20017.
View the Roesser family guestbook at www.pumphreyfuneralhome.com.