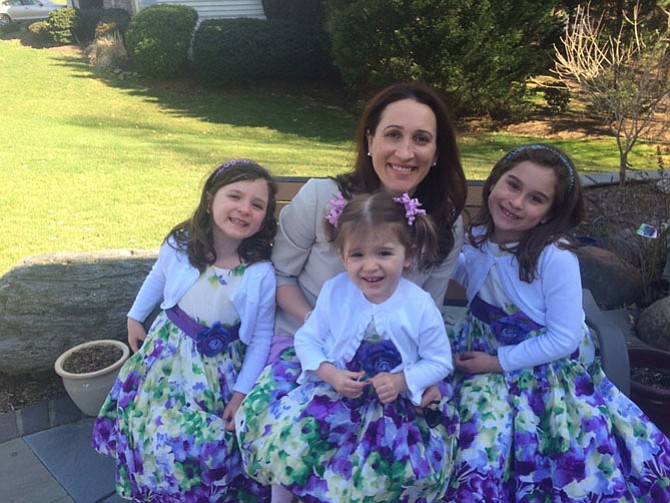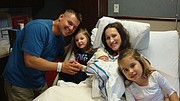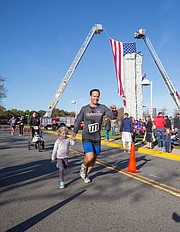 Details
Shelane's 5K Run/1K Fun Run will be held Saturday, Oct. 21, 2017 at the Fairfax County Government Center, 12000 Government Center Parkway, Fairfax. The race winds around Government Center Parkway and Random Hills Road. Cost to enter the race is $34; and $12 for the Kids Fun Run (12 years or under). Teams can be created with five or more runners for $29. The late check-in goes from 7:30-8 a.m.; the Fun Run starts at 8:30 a.m.; the 5K Run starts at 9 a.m.; and the awards are at 10 a.m. There are activities for children, including a rock wall, moon bounce, face painting, arts and crafts, and more.
The race's largest financial supporter is SAGE Therapeutics, which is developing treatment for postpartum depression following the birth or loss of a child.
For more details, visit http://www.Shelanes…">www.Shelanesrun.org.
The second annual Shelane's Run, a 5K race and 1K fun run in memory of Shelane Gaydos of Herndon, who suffered from postpartum depression (PPD), will be held Saturday, Oct. 21, 2017, at the Fairfax County Government Center. It is the only race focused on maternal mental health in Virginia; last year's race had 400 runners and raised $27,000. This year, they're hoping to raise $30,000 for postpartum depression awareness.
Shelane Gaydos' mother, Joanne Bryant, 63, of Fairfax Station, hopes to bring postpartum depression out of the darkness and make it a common conversation that families will have with their loved ones.
"In my daughter's case, she lost a child; this was her fourth pregnancy and she was mourning the loss of her child," she said. "We didn't realize the extent of her depression."
Bryant, who's retired from the National Defense University, said her daughter was very private and internalized a lot, and no one was aware of the depressive state she was in. She took her own life at age 35 on June 12, 2015.
"In a lot of cases, women don't know their symptoms, what they're going through and how they can be helped — and that it's temporary," she said. Besides depression, symptoms of the disease may include fluctuating hormones, insomnia, loss of appetite, intense irritability, and difficulty bonding with the baby.
THE RACE MONEY raised will help support the nonprofit Postpartum Support Virginia, headed by Adrienne Griffin in Alexandria (www.postpartumva.org). "We want to raise enough money to make a difference in the community to set up some grants for families who might need the support of a caretaker to come in and take care of additional siblings or just be there to support the mom in need," she said.
"[Griffin] has reached out to a lot of the local hospitals to get more awareness and screening for women; she has helped with lobbying for new legislation to bring more funding to the states to be able to support those programs within the hospital," she said.
Shelane Gaydos graduated from Woodson High School and George Mason University with a degree in criminal justice. She worked as a detective with the Fair Oaks District Police Station and was married to Brian Gaydos, also a police officer; the couple had three daughters: Olivia, now age 5, Sofia, 7, and Nadia, 9. Shelane Gaydos was also an avid runner.
Pregnant with her fourth child in 2015, Shelane went in for a checkup at 12 weeks and discovered during an ultrasound that the baby did not have a heartbeat. She had a miscarriage and took a week off work after she lost the child.
"She had the normal sadness that comes with the loss of a child, but we didn't realize just how deep a depression she had fallen into," said her mother. "In looking back on it now, there were little signs — sort of that distant stare, not looking like she was totally into a conversation."
SHELANE GAYDOS' SISTER Sarah Bryant, 33, of Herndon, said: "The first week, she looked like she was on the up-and-up; she stayed home with the girls. On the second week, that's when she started going downhill rapidly in a depressive state."
She said her sister had been stressed from work and upset about not getting the results from the doctor about why she lost the child. "She was pretty distraught because she always wanted four kids and she wanted to know why she lost her child. She didn't get the answers she was hoping to get. So that added to everything too."
Sarah, who works in IT Tech at Fairfax Circuit Court, wants to get the word out that one in five women will suffer from postpartum depression. "It's the leading complication from pregnancy," she said. "And suicide is the leading cause of death for women in the first year of having a baby.... Postpartum depression can become severe unless treated and recognized."