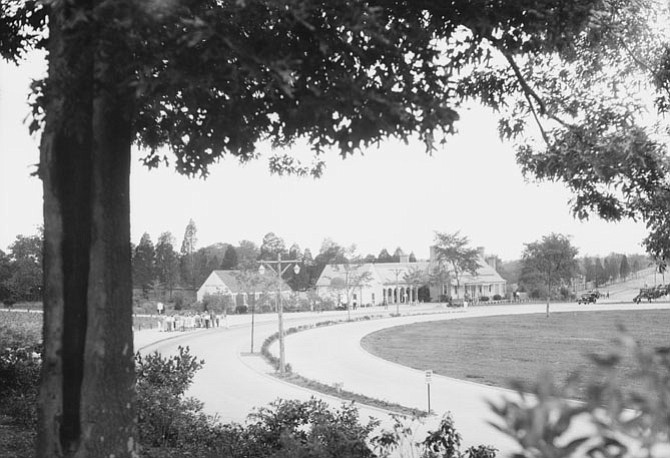 Mount Vernon — Since last April, the National Park Service has been attempting to produce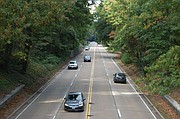 sufficient data to quantify trends in traffic volume on the George Washington Memorial Parkway south of Old Town.
The Gazette requested volume statistics for the southern leg of the Parkway – Old Town to Mount Vernon – in support of its May 24, 2017, article on Parkway problems. The Gazette requested data from three points in time: any year in the 1980s, 2005 and 2016 in order to assess the impact of the addition of 27,000 workers at Fort Belvoir during the period 2005-2011, and confirm local residents' observations of increased traffic in recent years. Similarly, the Gazette requested from the U.S. Park Police data on annual reckless driving/speeding citations and accidents for the same three points in time. But neither organization was able to supply relevant information in time for the May article.
Since then, the Park Police provided on June 22 limited information on accidents, but did not offer any information on citations. An NPS traffic engineer in Colorado finally provided by email on Oct. 6 a sampling of total daily traffic volume, north- and southbound, from 1991, 2005 and 2016.
Traffic Volume (Average daily total, north- and southbound vehicles.
Park Police spokesperson Sgt. Anna Rose stated in an email that the data in the left hand column in the above table was from "Beat 212." When asked to define that area, she replied in an email, "I am unable to discuss beat boundaries in order to protect our operational security." Given that state Del. Paul Krizek told the Gazette that only one officer patrols the area between the north end of the airport and Mount Vernon, that appears to be Beat 212.
The Park Police offered no data for periods before 2011, and no information on speeding or reckless driving citations for any year. When asked, Rose was unable to comment on the radical decline in the number of accidents from 2011 to 2013, or the subsequent reversal through 2016. Also, she was unable to explain the lack of injury data before 2014.
Of note is separate accident data contained in a 2016 study by the Federal Highway Administration of the Morningside Lane intersection on the Parkway, a point about halfway between Belle Haven and Fort Hunt Park. The FHA analysis, which U.S. Rep. Don Beyer requested, reported that 30 crashes had occurred there during the seven years, 2006-2012, an average of 4.3/year; the vast majority of the incidents happened in clear, dry and daylight conditions. During the period above, 2011-2016, the Park Police reported 37 accidents in six years (6.2/year), an increase despite an unexplained drop in 2013.
Look at the Numbers
Information collected by an imbedded road surface sensor 1/4 of a mile north of Belle Haven Road; reported by NPS.)
1991 30,000 vehicles per day
2005 27,000 vpd
2016 28,000 vpd
This slight decline since 1991 runs counter to casual observations by residents and commuters.
Accidents (PI – personal injury involved)
From Reagan National At Morningside Lane
to Mount Vernon Intersection
2011 87 8
2012 60 8
2013 14 1
2014 45 (12 PI) 6 (2 PI)
2015 37 (16 PI) 6 (4 PI)
2016 83 (15 PI) 8 (0 PI)
Virginia's Department of Transportation reports annually on traffic volume on federal roadways in the commonwealth, but notes that statistics are supplied by an "external source." But even this information had inconsistencies. For example, for the 8 1/2 mile section from Mount Vernon to the southern city limit of Alexandria at Great Hunting Creek, VDOT reported an annual daily traffic total of 40,000 in 2006, versus 27,000 reported for 2005 by the NPS. Oddly though, the VDOT total for 2016 is listed as 16,000.
"It is disappointing that the National Park Service does not have better data," state Sen. Scott Surovell said of the recent NPS information. "U.S. Route 1 congestion, computer-aided navigation software, and Fort Belvoir are conspiring to push more and more people onto the Parkway. Many of whom don't live here and have less regard for this community's safety than ever before."
Krizek offered his view of the statistics: "This information is quite interesting, and, though I'd prefer more data, this is suggesting that traffic volumes have been relatively constant since 1991. Actually, about 2,000 fewer cars were on the road last year despite BRAC." Krizek offered two additional points: "I understand from the NPS that 85 percent of the cars are speeding, and that is my biggest safety concern. Plus, I think this points to the only real solution being increasing public transportation options to reduce the traffic burden on the GW Parkway and other roads."
When queried about the new NPS information Beyer's press secretary passed along a copy of Beyer's Oct. 13 letter to Rick Obernesser, acting regional director of the National Capital Region of NPS. Beyer wrote that in 1932, the southern portion of the GWMP "was not envisioned as a major arterial for tens of thousands of daily commuters. The strain of this usage is showing."
Beyer requested Obernesser, at his earliest convenience, schedule a meeting with "local officials to discuss the problem and brainstorm solutions." Further, as noted in the Gazette's Sept. 13 edition, Beyer recently has proposed federal legislation that would "require the Secretaries of the Interior and Transportation to submit a study evaluating possible measures to increase roadway safety on the George Washington Parkway in Alexandria, Virginia."
Mount Vernon District Supervisor Dan Storck offered his assessment of the new information: "I am surprised at the traffic volume data produced by the Park Service for the southern end of the GWMP, especially the decline since 1991. I have driven on the Parkway for almost every day for nearly 30 years, and today it has the intensity of an urban roadway rather than a feeling of a scenic riverside drive. So I fully support Congressman Beyer's request of the Park Service to convene a meeting with local officials to identify solutions to Parkway problems."