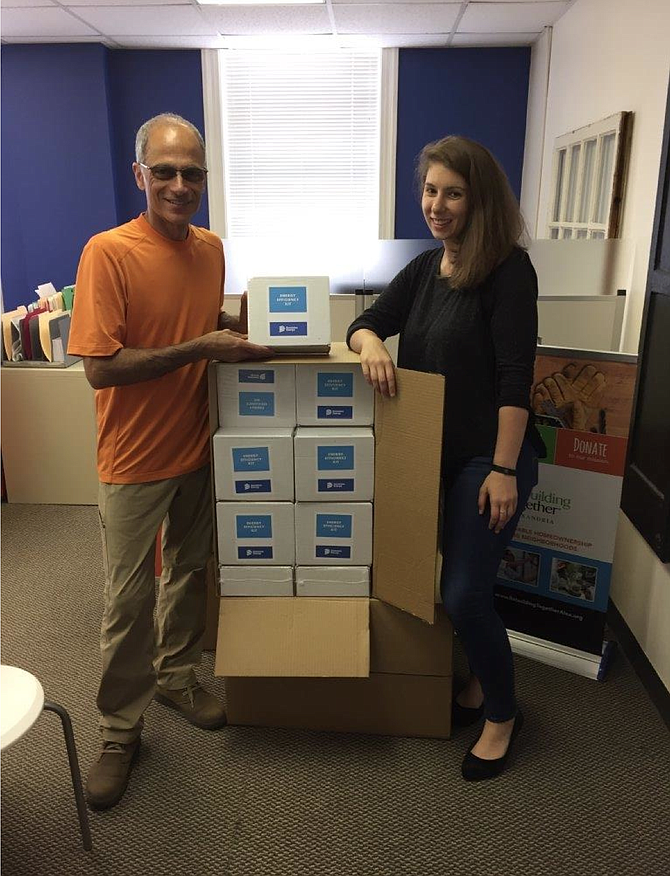 As the days get shorter, the nights will soon become cooler and you might turn on your heating system on or add an extra blanket to your bed to stay warm. But many neighbors, especially low-income homeowners, struggle to pay high heating and energy bills during the colder months, as they need to use their limited income to pay for other necessities, such as food and medicine. Where do they turn when their heating system does not work or they are unable to keep the cold drafts at bay? Here at Rebuilding Together Alexandria, we are working hard to help your vulnerable neighbors prepare their homes for the winter.
The last Saturday of every October, the Rebuilding Together Alexandria staff plan Energize Alexandria, our annual event assisting low-income homeowners with weatherization and energy efficient improvements. Volunteers will be armed with weather-stripping, window plastic, compact fluorescent light bulbs, caulk, outlet insulators, foam tube insulation for hot water pipes, and tools to carry out these modifications. These upgrades will help homeowners save on energy costs in the coming months, keeping the cold air out and the warm air in. Neighbors helping neighbors is what this was all about.
This year, Rebuilding Together Alexandria has partnered with Dominion Energy to further provide tools and information for low-income homeowners to further understand and reap the benefits of an energy efficient household. Dominion Energy has provided us with 100-plus energy efficient kits to distribute to the low-income homeowners we serve throughout the year. Each kit is stocked with an LED light bulb that lasts 15x longer and uses 80 percent less energy than a regular incandescent light bulb, weather-stripping to create tighter seals around windows and doors, hot water and refrigerator temperature gauges, along with a do-it-yourself and resource guide. Remember: simple tips like setting your thermostat to 68 degrees in the winter and 78 degrees in the summer or washing clothes in cold water, can help any resident save on energy costs.
So, if you have a neighbor who could benefit from our free home repair services, we encourage you to introduce them to us. For more information, call 703-836-1021 or visit www.RebuildingTogetherAlex.org.