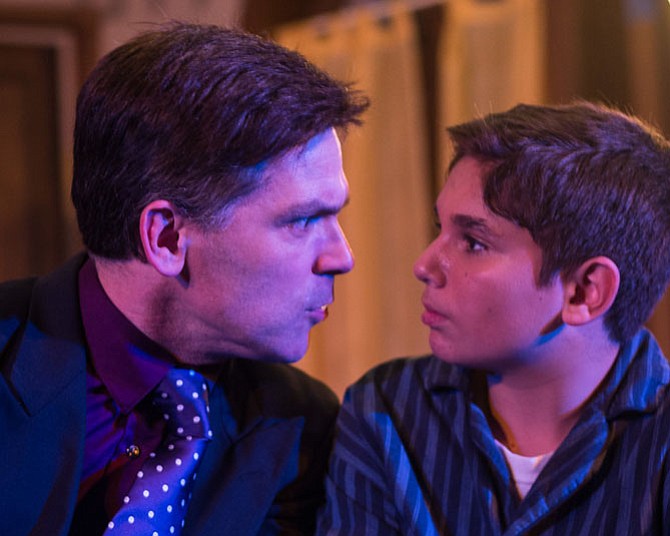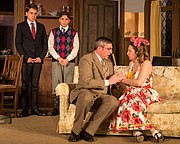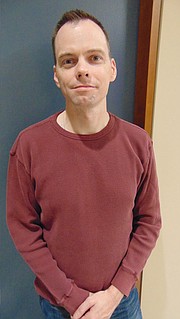 Congregation Har Shalom's Peace Mountain Theatre Company is presenting Neil Simon's comedy, "Lost in Yonkers," Nov 2 at 8 p.m. and Nov. 5 at 2 p.m. and 7 p.m. Now in its fourth year of production, Congregation Har Shalom focuses on producing plays by contemporary Jewish playwrights with a message.
Set in Brooklyn, N.Y., in 1942, the play follows the story as Evelyn Kurnitz who has just died following an illness. Her husband Eddie needs to take a job as a traveling salesman to pay off her medical bills and asks his stern mother if his teenage sons, Jay and Arty, can live with her and their Aunt Bella in Yonkers. She refuses but after a threat by Bella, she lets them stay. The boys don't like their new living situation and they're afraid of their Grandma, and find it difficult to relate to Aunt Bella. The drama ensues when sibling Louie, a henchman for gangsters who is hiding out, enters their lives.
Director David Dieudonne, 41, of Silver Spring, describes the play as: "A journey of two boys whose father, after experiencing some financial trouble, has to leave them in the care of their stern Grandmother, and it's about them coming to understand the adults around them and their relationship to each other and the relationship to the people in their father's family who they don't know that well. It's really the boys' story."
"I think the play itself is about love denied and about dreams dashed but I think it's also about finding your voice. It's a coming of age story," said Dieudonne, who works as a maître d' at Acadiana Restaurant in Washington, D.C.
Dieudonne, who previously was in "All my Sons" two years ago, said the challenge was in bringing some humanity out of the Grandma. "I wanted the audience to sympathize with her. I didn't want them to leave hating her," he said.
As far as Bella, he said it was about not letting that character's defining disability of hers disappear into the second act when she finally stands up to Grandma — when she finds her voice. From from the boys' perspective, he said, the challenge was making them an active part of the narrative, rather than them sitting in the background as observers. "I think they can get lost in the background with what's going on, especially between Grandma and Bella," he said.
When he directs, Dieudonne said he likes to give some credit to the audience members. "My job is to tell the story as honestly as possible," he said. "The play stands on its own. I hope that (audiences) take away from it that it's more serious than it is funny."
He continued: "I hope they saw a little bit of themselves in these characters because a lot of the humor in the show in incidental and it's more when people laugh, they're laughing at something they recognize from their own lives. I hope when people leave the show that they have a Grandma that they want to go home to and call and tell they love her."
Congregation Har Shalom's Peace Mountain Theatre Company is presenting Neil Simon's comedy "Lost in Yonkers" Nov. 2 at 8 p.m., and Nov. 5 at 2 p.m. and 7 p.m. Tickets are $22/advance; $24/door; $45/patron sponsor; $12/students; $18/group rate of 10 or more.
The venue is located at Congregation Har Shalom, 11510 Falls Road, Potomac. Visit www.peacemountaintheatre.com or call 301-987-2478.