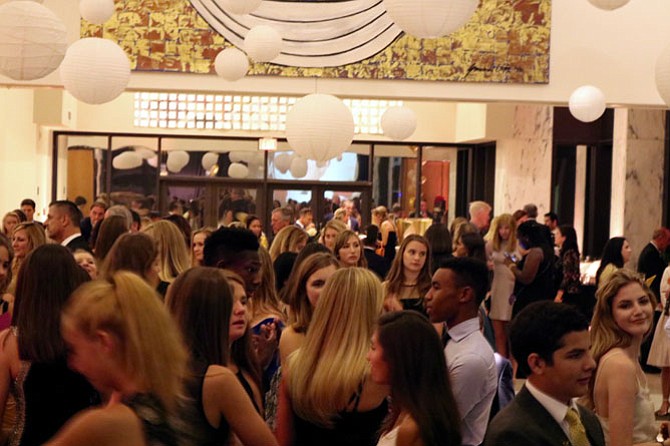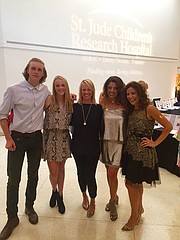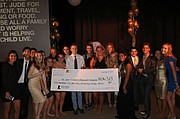 Details
What: Parent/Teen Golden Gala to benefit St. Jude Children's Research Hospital
When: Sept. 16, 2017; 6-10 p.m.
Where: The French Embassy, 4101 Reservoir Road, NW, D.C.
With September being Childhood Cancer Awareness Month, Amelia Mazloom and Parker Gioia, seniors at the Potomac School in McLean, are doing their part to help raise awareness and funds for teens battling cancer.
Treatments invented at St Jude Children's Research Hospital have helped push the overall childhood cancer survival rate from 20 percent to more than 80 percent since it opened more than 50 years ago. One-third of patients at St. Jude Children's Research Hospital are teenagers, ages 15 to 19. St. Jude is working to drive the overall survival rate for childhood cancer to 90 percent, and they won't stop until no child dies from cancer.
Mazloom, 17-year-old chair and founder, says this year's committee has doubled to 43 teens and has tripled to 19 participating schools spanning McLean, Great Falls, Arlington, Alexandria, D.C., Chevy Chase, Potomac and Beltsville, Maryland. Under Mazloom's leadership, the teen committee members put the entire event together with guidance from their parents.
The event, featuring WMZQ DJ, Aly Jacobs, as emcee, will include a host of local teen performers as well as desserts from D.C.-area restaurants and bakeries. There will also be both a live and silent auction.
Last year's event raised $106,000 and this year, the local teens are working to hit a target of $150,000. Tickets can be purchased online until Sept. 15 at www.stjude.org/goldengala.