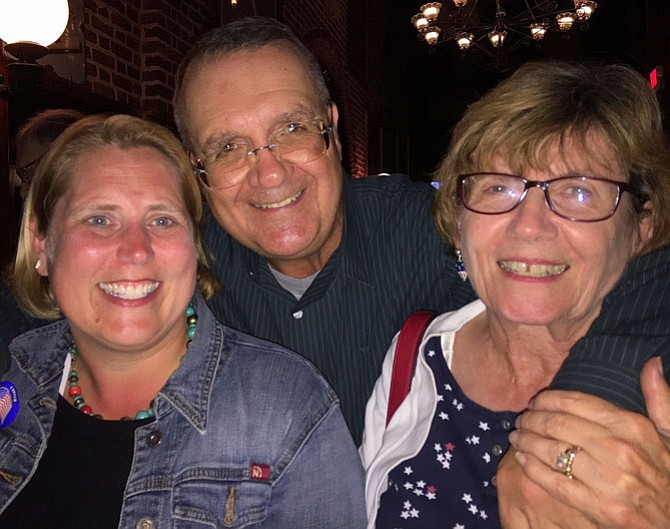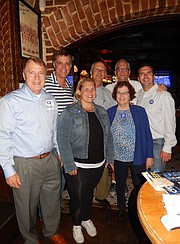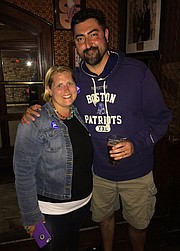 "We all want to see our children live in the same, close-knit, vibrant community that we grew up in." — Jennifer Passey, new Fairfax City Council member
Garnering nearly 63 percent of the vote in the Tuesday, Sept. 12, special election for Fairfax City Council, Jennifer Passey handily beat her opponent, Karen Habitzreuther, 1,153 votes to 674. She replaces Councilman Dan Drummond, who filled in since Council colleague David Meyer was elected mayor in February.
"Everyone in this room made a contribution to my victory, and I cannot thank you all enough," said Passey during her victory celebration at P.J. Skidoo's restaurant where she and her supporters had gathered to await the results. "We all want to see our children live in the same, close-knit, vibrant community that we grew up in."
She swept all six precincts, plus the absentee ballots, with her most decisive victory coming in precinct three, where she won, 215 votes to 88. A wife and mother of four boys, she previously served on the City's Planning Commission and Parks and Recreation Advisory Board.
Passey ran a straightforward and above-board campaign, but was blindsided in the final days by what many residents described as a negative and misleading flyer circulated by her opponent. However, it backfired and made Passey's supporters redouble their efforts to encourage others to vote for her.
Tuesday night, after her victory was announced, Meyer said, "Democracy is alive and well in the City of Fairfax. This proves a candidate can run a positive campaign and still win."
Agreeing, campaign worker Carol Hilton said, "I was so impressed that Jennifer had such a positive message. She spoke about herself and not the other candidate. She came and talked to people in our building, and she was excited about running and eager to show the community what she was all about. And we need some young blood on City Council."
Meyer thanked both candidates for running and participating in the election. "I'm looking forward to working with Jennifer and the rest of the Council to address the critical issues facing the City," he said. "There were over 1,800 votes cast in this election; and it shows, once again, that the citizens of Fairfax care about their local government. A 12.5 percent turnout is exceptional for a special election. I also want to express my thanks to Dan Drummond for serving as an interim Council member until today's election."
Resident Jane Albro said she voted for Passey because "She's bright, level-headed and honest, and I knew she would be a congenial member of the City Council. I'm thrilled that she won."
Councilman Michael DeMarco, said he, too, looks forward to having Passey as the newest Council member. "There's a lot of work ahead of us, and she'll bring a thoughtful and positive thought process to our dialogue and decisions," he said.
Also pleased with the election's outcome was former 20-year City Council member Gary Rasmussen. "[Passey] was obviously the best-qualified candidate," he said. "She's been involved in City life, knows what's important for the City and will bring a real intelligence and energy to the Council."
Passey began her day at City Hall, in precinct four, and then made her way to each of the other precincts, greeting and talking with voters and answering their questions. She plans to discuss her next steps with her colleagues on City Council and particularly wants to chat with Jon Stehle, about what it's like to be a new Council member.
With her husband Michael, their sons and a host of friends and well-wishers there to support her, a joyful Passey reveled in her victory. "I feel great; I'm excited that the City turned out for this election," she said. "I'm excited to work with current Council members, residents and staff to move this City forward in a positive direction."
She attributed her win to her record of service in the local community. "I think my experience on City commissions and boards, plus my volunteering, showed my commitment to our community and its future," said Passey. "With my involvement, I've proven myself to be a community leader."