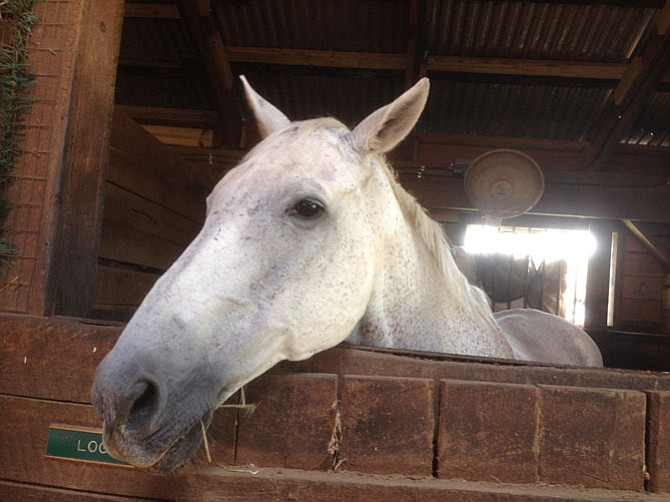 Lorton — For years, the stretch of Richmond Highway by Fort Belvoir was occupied by Woodlawn Stables, a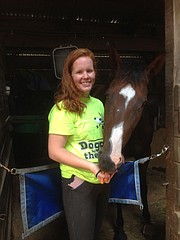 fixture on the Mount Vernon scene until the highway was widened over the last few years and the stables relocated to Jeffersonton, Virginia, a historic town in the country near Warrenton, a 90-minute drive from their original location. The new stables are called Claddagh Farm, but are still owned and operated by Cindy Mitchell, who owned the Woodlawn Stables with her mother, Joan.
"Claddagh Farm is located in historic Jeffersonton, Virginia. Formerly known as Woodlawn Stables in Alexandria, we have relocated and changed our name to Claddagh Farm. Welcome!" the website reads.
The Woodlawn Stable was on a 65-acre farm with 60 stables that Mitchell operated for more than 40 years. "They were around for a very long time," she said, "it was an important community feature, and a tremendous loss." She saw three generations of families come through her stables, taking lessons and boarding their own horses.
Mitchell relocated to Claddagh Farm in 2014, and kept all of her lesson horses, as well as some of her clients, but downsized to an operation with 12 stables on a 35-acre farm. "It's an entirely different operation," she said. "I have a handful of people that followed me here," she said.
A drastic change like that takes some getting used to but as with the business world, and life in general, time moves on. Her new place "has its high points and low points," she said.
When the Richmond Highway widening project came through a few years ago, it added a lane from the Pohick Church past Fort Belvoir. This was before Dan Storck, the current Mount Vernon District Supervisor, was in office. The road project was administered by the Federal Highway Administration Eastern Lands Division, and part of the Base Realignment and Closure act, commonly known as BRAC. In a Federal Highways document, DHR# 029-0056, dated July 2006, the stables and land parcel was not designated as NHL, a National Historic Landmark.
A public meeting was held about the road design at Hayfield Secondary School and it was full of stable supporters including pre-teen girls decked out in their rider clothes, with signs lightly protesting the move.
"The road designers felt they needed that much space," Storck said. Since then, he's had a few questions brought to his office on possible horse riding alternatives, and he pointed out the area on Mason Neck or further out. Although the stables added a country feel to the Woodlawn area, there are still sections of the Mount Vernon District like that. The Mount Vernon Parkway, the Woodlawn Plantation, land around the many creeks in Mount Vernon or Mason Neck out Gunston Road, to name a few. "There's always going to be some part that's rural," Storck said
Claddagh Farm is in an area where there are other horse riding facilities, and being the "new kid on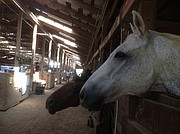 the block," isn't easy, they are adapting, said Mitchell. This year, they're opening an indoor riding arena so they can go all year round.