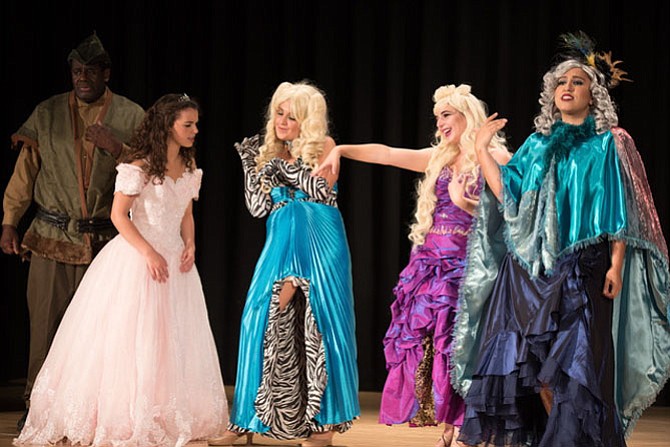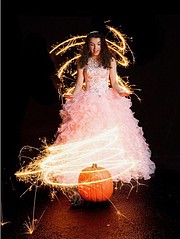 When producer and composer Steven Rodgers read an English translation of Yevgeny Shvarts' 1938 play "Zolushka," he instantly fell in love with it. But it would take over a decade before he could pursue the Russian version of the classical tale, "Cinderella."
"It's extremely expensive to produce a musical, and I finally had the money to risk on the venture," he said.
Rodgers, who composed the musical's original scores with lyrics by British writer Wendy Christopher, says local theaters turned him down, worried that audiences might confuse "Rodgers and Christopher" with "Rodgers and Hammerstein."
"So, as they say, if you want to get something done, you have to do it yourself .... and I did," said the Oregon native who moved to Virginia to study drama at the University of Virginia.
"Cinderella," which will premiere later this month at the Lee Center in Alexandria, is adapted from the Russian version and offers a modern take of the classic tale.
"It is much wittier, with sophisticated humor and interesting, tongue-in-cheek characters and plot twists," said Rodgers of Lake Ridge.
It features a wide array of characters, "from the befuddled king who keeps threatening to join a monastery when things don't go his way to the forest keeper, Cinderella's father, who is a great warrior but becomes a bit of a wimp when confronted by his domineering wife, the Stepmother," said Rodgers.

A sneak peek at rehearsals promises humor for all ages, sweet romantic moments, hilarity, and a talented cast who bring the characters to life. The Stepsisters, played by Catholic University graduates Julie Britt and Elizabeth Colandene and the Stepmother, played by Jackie Salvador, are more rounded, dynamic, modern characters, using a selfie-stick to hold a mirror, for example, and making the audience sympathize with them.
Influenced by a mélange of musical genres like Queen to the Beatles to Cole Porter and Mozart, Rodgers says the musical scores are eclectic, representing elements from pop to classical music.
"It is a more contemporary sound, with some Pink Floyd-inspired ballads, some rock numbers with jazz influence, backed up with musicians from the [local] blues-rock group, 'The Nighthawks,'" he said.
It was the music, says stage director and choreographer Cristina Cayere, that inspired her join the production.
"Steven's music just makes you want to move," she said. "I wanted to show how movement underscores the music and provides another layer [to storytelling]."
"Cristina Cayere's modern, energized choreography makes even non-dance enthusiasts like me suddenly sit up and take notice," Rodgers said.
Cayere, who grew up in the Washington, D.C. area, incorporates many different dance styles including upbeat tap, modern, grand waltzes, and classical ballet.
"It's all in there," she said. "As Juliana Cofrancesco and the costume mistresses add the layers of color and texture to costumes, the whole show becomes a treat for your ears, eyes, funny bone and heart."
While many cast members hold multiple jobs and continue auditioning for other shows, the actors "have dedicated extra time above and beyond rehearsals to learn choreography and improve their skills. And their energy is fantastic," said Cayere.
The cast members include students, teachers, a former police officer, a nanny, a former journalist, all coming together for the sake of art. They're all triple threats too, singing, dancing, and acting, some as young as 9 years old.
Anna Maria Shockey, who plays the lead of Cinderella, is a high school student at Robinson High School. She says she was drawn to the story because of the "earthy characters going through relatable experiences."
"Cinderella is very grounded and understanding. The journey she takes from 'a shy young girl' to 'a fairy princess' completely changes her outlook and she finds she can't go back to the life she had before," she said.
She added, "the Prince is a troubled boy navigating his way to become a man through his love for a stranger. Cinderella's stepsisters and stepmother, who are used to getting everything they want, have to accept consequences for their actions. This story is very much a coming of age fairytale."
Christopher Miller, who moved to the D.C. area from Mississippi, plays the Prince. He describes his character as a romantic. "But he's also got a royal air about him."
Mike Baker, Jr., who has won seven Emmy awards, plays the King throwing temper tantrums, habitually threatening to go join a monastery whenever things don't go his way.
"We were quite blessed to find such talented actors, dancers and singers. That part was not at all challenging," said Rodgers. "What is challenging is to get potential audience members to get excited about something that they know nothing of. They don't know me, they don't know the actors, they don't know the music. When people see the actors, and hear the music, and see the dancing, they always love it, but how do we get the word out?"

The new musical runs: Sept. 22, 23, 29 and 30 at 7:30 p.m., and Sept. 30 and Oct. 1 at 2 p.m. at the Lee Center, 1108 Jefferson St. Free parking, premium seating and special prices available online at www.infinitystage.com. A free special needs performance for special needs families and those working with special needs children will take place on Sept. 15. Donations collected will go to Easterseals.