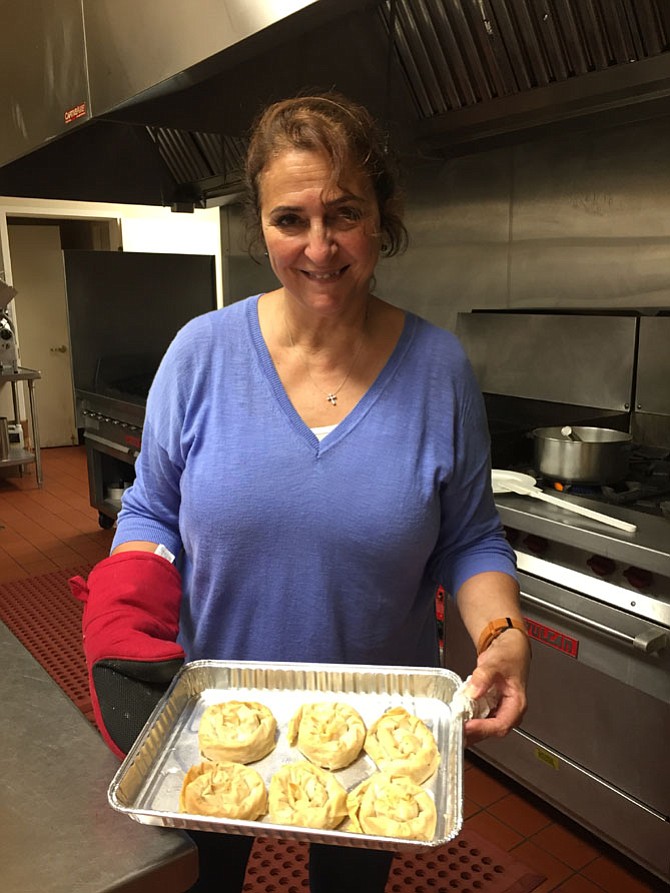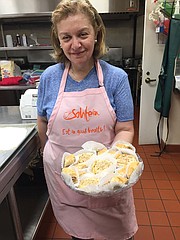 Saints Peter & Paul Antiochian Orthodox Church is holding its 34th annual Middle Eastern Bazaar on Sept. 22-24.
Mary Misleh hopes people will come to the festival because "the food is spectacular. We have repeat customers which is exciting. People call to find out the dates of the festival. I look forward to answering those calls and to seeing them. There is great camaraderie. It is a fantastic weekend."
Barbara Abraham added, "Each year we have this festival to invite the community into our home. We will offer guided tours of the church and Byzantine singing. There will also be lots of things for kids to do like face painting, a playground and bounce house."
Rida Boulos said, "Our parishioners prepare thousands of food and pastry items and feel so rewarded when they see the community come and enjoy all their homemade food, made from recipes that have been handed down from generation to generation."
The bazaar will feature authentic, homemade cuisine and sweets such as grape leaves, kibbi, spinach pies, falafel, gyros, shawarma, leg of lamb, chicken kabobs, vegetarian dishes, ma'amoul cookies, and custard triangles with orange blossom glaze. Food demonstrations of favorite mezzo dishes will take place daily and booths will be selling international groceries, jewelry, clothes, art, local crafts and religious items.
Saints Peter and Paul Antiochian Orthodox Christian Church's 34th Annual Middle Eastern Festival features authentic Middle Eastern food, music, giftware, raffles, pastries and jewelry. Free parking, free admission, carry out available.

The hours are Friday, Sept. 22, 4-9 p.m.; Saturday, Sept. 23, 11 a.m. - 9 p.m.; and Sunday, Sept. 24, noon-4 p.m.

Saints Peter and Paul Antiochian Orthodox Christian Church is located at 10620 River Road. For more information, call 301-765-3400 or visit www.peterpaulpotomac.org.