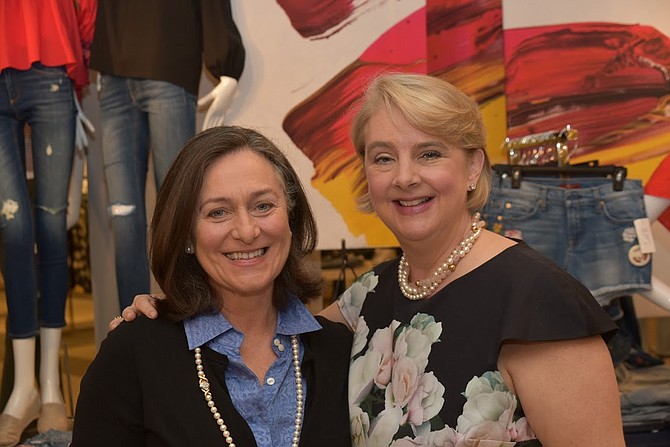 New Dominion Women's Club (NDWC) will celebrate 50 years of fellowship and service to the community on Friday, May 4, from 6:30-10 p.m. featuring dinner, an open bar, dancing, photo booth, giveaways and more. The attendees will be supporting this year's non-profit beneficiaries: Friends of Pleasant Grove Church, McLean Project for the Arts, Safe Community Coalition, and SHARE, Inc.
New Dominion Women's Club is a member of the Greater Federation of Women's Clubs as well as the Greater McLean Chamber of Commerce. NDWC is a 501(c)3 civic organization committed to enhancing the quality of life in community through volunteer service and financial contributions while providing an opportunity for fellowship among women. The celebration will be held at The Pavilions of Turkey Run in Claude Moore Colonial Farm at 6310 Georgetown Pike, McLean. Festive cocktail attire suggested. Tickets are $50 and available in advance online at www.ndwc.org/celebrate-50.
In support of its mission, the club plans several community fundraisers, service projects and activities throughout the year. Members select a minimum of four local non-profit organizations to support annually. Funds raised through club initiatives are awarded directly to those beneficiary organizations, which in 2016-17 totaled more than $20,000. Founded in 1968, the New Dominion Women's Club was named Outstanding Non-profit Organization of the Year in 2004 and Volunteers of the Year in 2013 by the Greater McLean Chamber of Commerce. For more information about membership, visit www.ndwc.org.