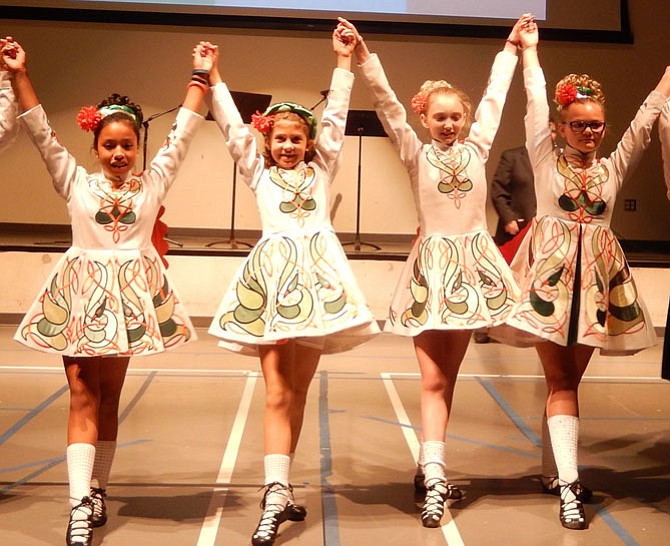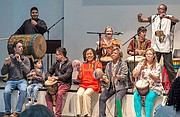 Northern Virginia's diversity will be on full display during the 8th annual Centreville International Showcase. An evening of dance, music and food, it's set for Saturday, April 21, from 5:30-9 p.m., at the Korean Central Presbyterian Church, 15451 Lee Highway (Route 29) in Centreville, near Bull Run Elementary.
Sponsored by the Centreville Immigration Forum (CIF), the festive event includes food from community restaurants, performances by local international talent, a silent auction and a 50/50 raffle. This family-friendly, cultural celebration will feature cuisine and entertainment from a variety of countries, including Korea, Guatemala, India, Ghana and Ireland.
"Living, shopping, and dining out in Centreville is a true, international experience," said CIF President Alice Foltz. "The showcase reflects the amazing opportunities that we have to share our lives and traditions, right in our own community. Dancers and singers, with colorful costumes from many traditions, provide us with a beautiful evening. This is a cruise around the world, without leaving home."

The event's goal is to bring the community together for an evening of fellowship and fun. There is no admission, but the showcase raises money for CIF through a silent auction, 50/50 raffle, food sales and donations during the evening.
The opening ceremony is at 5:30 p.m., with entertainment following. Encore performances will be presented by the McNeill-James School of Irish Dance and Kofi and Friends African Drumming, as well as several other groups.
Dinner begins at 6 p.m. with food including international favorites such as pupusas, tamales, kimbap and pollo a la brasa. Among the local restaurants returning are Chicken Latino, Two Amigos, Ciao Osteria, Guapo's, El Quetzal and The Auld Shebeen.
For more information, and to get the latest in entertainment and food, go to www.centrevilleimmigrationforum.org. Also go to the website to purchase dinner tickets, see the early-bird specials and be able to reserve a table in advance to enjoy the performers up close. Use PayPal or a check payable to Centreville Immigration Forum and mailed to: Centreville Labor Resource Center, 5956 Centreville Crest Lane, Centreville, VA 20121. Specify that it's for the showcase.